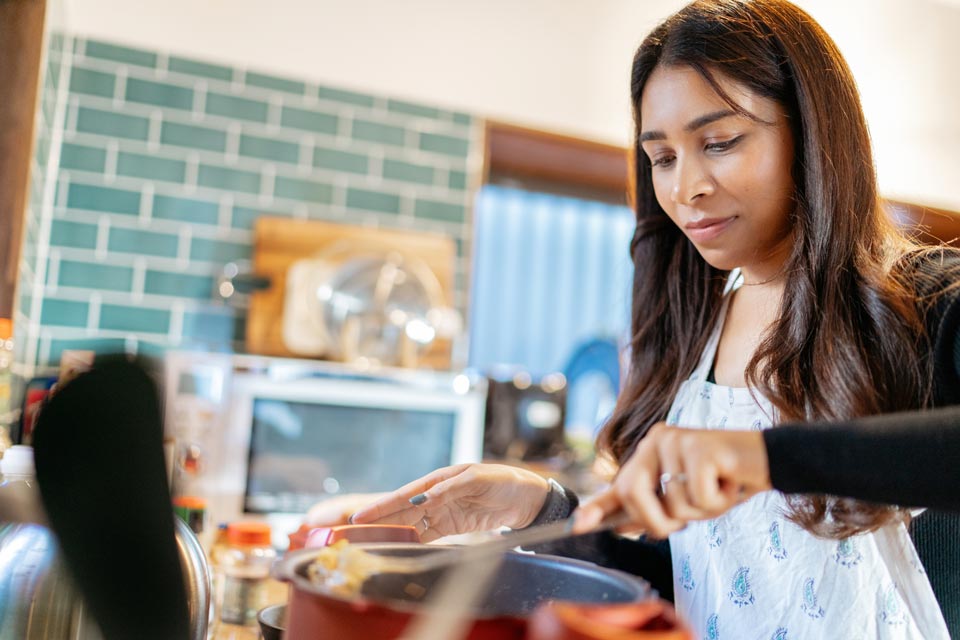 Turmeric Lowers Increased Risk of Liver Cancer from Metabolic Syndrome
Research shows that turmeric's antioxidant and anti-inflammatory compounds could help prevent and treat metabolic syndrome conditions. This is important because obesity, diabetes, and fatty liver disease are also associated with increased risk of liver cancer. (vi.213, 318, 341)
Metabolic Syndrome Conditions Can Cause Liver Fibrosis
All of these conditions (as well as hepatitis C and alcohol abuse) can cause chronic injury in the liver. As the body tries to heal, hepatic stellate cells (HSCs) are activated and produce too much collagen that accumulates in the liver. This exaggerated healing process is called fibrosis, and can have dangerous health effects. These include: (vi.88)
Interrupted circulation in the liver.
Impaired liver function.
Destruction of liver cells.
Fibrosis and Liver Cancer
Left untreated, fibrosis can progress to cirrhosis and liver cancer. Fortunately, even advanced fibrosis can be reversed with substances that prevent or limit fibrosis. (vi.39, 88, 342)
How Can Turmeric Help?
Studies show turmeric antioxidants and anti-inflammatory compounds can help by reducing some of the effects of obesity or diabetes, and block HSC activation. Some turmeric compounds can even prevent the cancer-promoting inflammatory activity of these HSCs. Much of curcumin's antifibrotic activity also works against metabolic syndrome as well: (vi.213)
Table

VI

.39: Turmeric Compounds Help Prevent Liver Damage
Compound

↓

LDL Cholesterol/ Triglycerides

↓

Leptin Hormone Levels

↓

Activated HSCs

↓

Collagen Deposits/ Fibrosis

↑

Antioxidants

↓

Free Radicals & Inflammation

Beta-sitosterol (vi.71, 78, 138)

♦

♦

♦

♦

♦

♦

♦

♦

♦

♦

♦

♦

♦

♦

♦

♦

♦

♦

♦

♦

♦

♦

♦

♦

♦

♦

Resveratrol (vi.56, 83)

♦

♦

♦
Preclinical studies suggest curcumin may not only prevent fibrosis but actually reverse it, allowing the liver to recover from injury caused by toxins. (vi.343)
Join the 1000s of People Who Are Discovering the Benefits of Turmeric.
---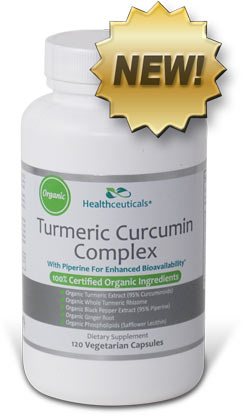 Healthceuticals® Turmeric Curcumin Complex
100% Certified
Organic ingredients
Organic Turmeric Extract - standardized to 95% curcuminoids.
Organic Whole Turmeric - provides full spectrum antioxidant, anti-inflammatory turmeric benefits, including turmerones and numerous vitamins, minerals, and phytonutrients
Organic Black Pepper Extract - standardized to 95% piperine; dramatically enhances bioavailablity.
Organic Phospholipids - markedly improve absorption.
Organic Ginger - works synergistically with turmeric to provide more powerful benefits.
Absolutely FREE of potentially harmful additives and fillers such as magnesium stearate.