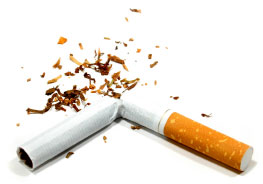 Breathe Better with Turmeric Compounds
Table

V

.30: Turmeric Help for Emphysema
LUNG CONDITION
TURMERIC COMPOUND(S) AND TYPE OF STUDY

EMPHYSEMA

CURCUMIN

Animal Study

EFFECTS

Research shows that turmeric's curcumin compounds can significantly reduce inflammation in emphysema. Whether caused by enzymes or cigarette smoke, curcumin also relieves the airway constriction that makes it hard to breathe. (v.201, 203, 213)

At the cellular level, curcumin's activity includes: (v.201, 203, 213)
In tests using a model for the increased risk of emphysema in people with deficiency in α1-antitrypsin (an enzyme inhibitor).
(

v

.201, 213)
Join the 1000s of People Who Are Discovering the Benefits of Turmeric.
---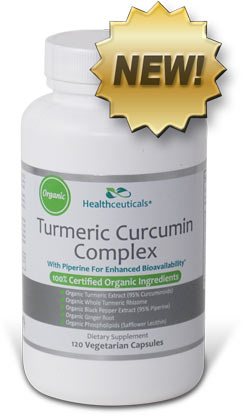 Healthceuticals® Turmeric Curcumin Complex
100% Certified
Organic ingredients
Organic Turmeric Extract - standardized to 95% curcuminoids.
Organic Whole Turmeric - provides full spectrum antioxidant, anti-inflammatory turmeric benefits, including turmerones and numerous vitamins, minerals, and phytonutrients
Organic Black Pepper Extract - standardized to 95% piperine; dramatically enhances bioavailablity.
Organic Phospholipids - markedly improve absorption.
Organic Ginger - works synergistically with turmeric to provide more powerful benefits.
Absolutely FREE of potentially harmful additives and fillers such as magnesium stearate.