Turmeric Compounds Reduce Side Effects and Make Conventional Cancer Treatments More Effective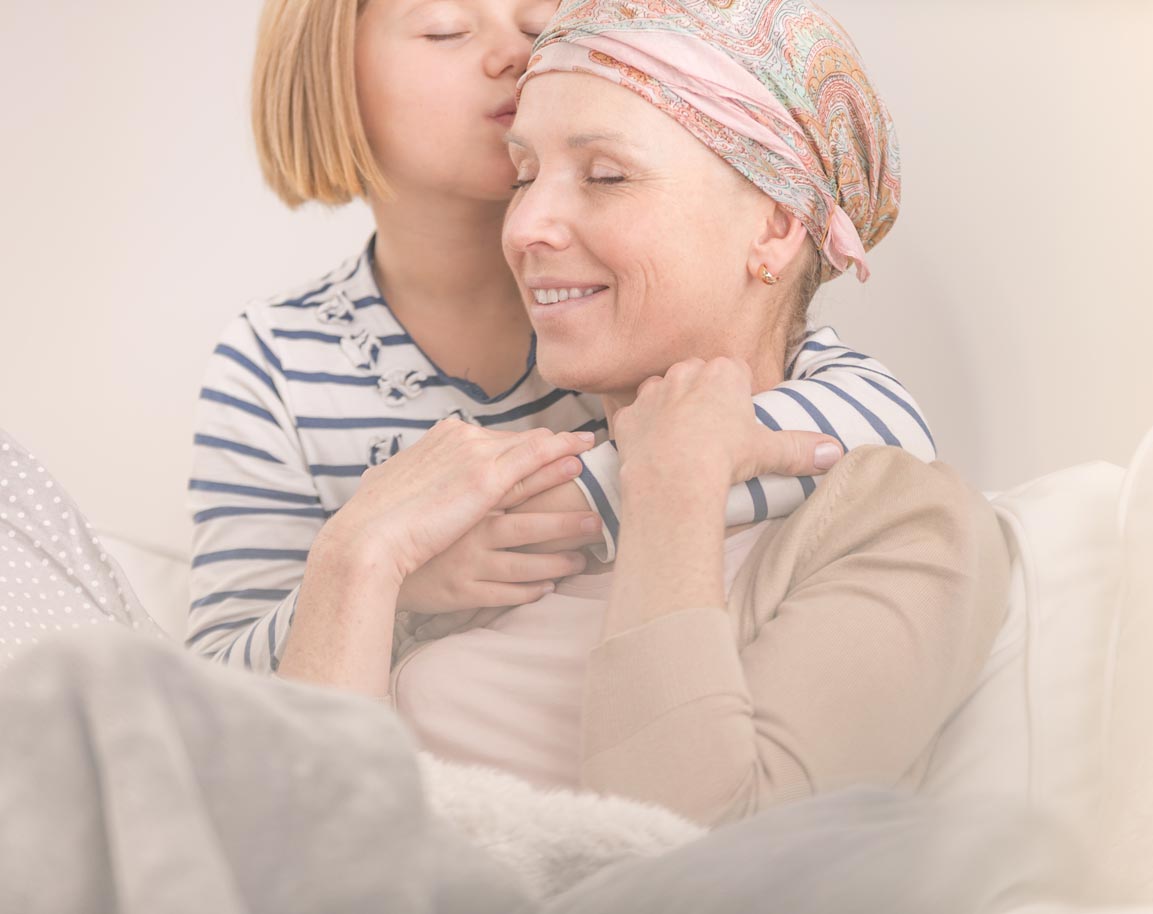 Animal studies show that turmeric can help protect cancer patients from damage to healthy skin cells caused by radiation therapy. On the other hand, curcumin helps sensitize cancer cells to radiation therapy, increasing treatment effectiveness and killing more cancer cells. (vi.35)
What Makes Cancer Cells Resistant to Treatment?
Many cancers or acquire resistance to chemotherapy drugs after initial treatment cycles. There are a number of ways cancer cells can resist chemotherapy-induced cell death, including increasing the levels of: (vi.169-170)
Some cancers have stem cells that are intrinsically resistant to chemotherapy drugs and radiation. These cancer stem cells (CSCs) constantly renew themselves and generate new tumor cells. CSCs have been found in the following types of cancer: (vi.171)
Effects of Turmeric Compounds Combined with Conventional Treatments
Turmeric compounds such as curcumin, resveratrol, quercetin, and fisetin can help block these chemoresistant proteins. Curcumin from turmeric also works synergistically with other natural compounds, chemotherapy, radiation, and immunotherapy cancer drugs to increase effectiveness and provide better outcomes for cancer patients than single therapy substances by themselves. (vi.12, 172-174)
Some examples of how the compounds in turmeric may be able to increase effectiveness and reduce the adverse side effects of conventional cancer treatment include:
Combination Therapy with Compounds found in Turmeric
CANCER OR CONDITION
TREATMENT & EFFECT OF TURMERIC COMPOUND
COMPOUND AND STUDY TYPE

INFERTILITY CAUSED BY CHEMOTHERAPY FOR MANY CANCERS

METHOTREXATE

↓ Damage to ovaries. (vi.175)

CURCUMIN

Fruit fly

RADIATION AND CHEMOTHERAPY

In combination with alpha-tocopherol vitamin E and sunflower oil, curcumin helps prevent painful mouth ulcers caused by radiation cancer treatment as well as upper respiratory tract infections that can arise because of them. (vi.176-178)

CURCUMIN

Animal; Lab

CYCLOPHOSPHAMIDE

↓ DNA mutations in bone marrow. (vi.179)

CURCUMIN

Animal

GENISTEIN

↑ Effectiveness in blocking breast tumors caused by estrogenic pesticides. (vi.180)

CURCUMIN

Lab

PACLITAXEL (TAXOL)

↓ NF-κB induced by Taxol. (vi.181)

↓ Chemoresistance. (vi.181)

↑ Cancer cell death. (vi.181)

↓ Metastasis. (vi.181)

CURCUMIN

Animal; Lab

5-FLUOROURACIL

↓ Treatment resistance. (vi.124)

↓ Toxicity. (vi.124)

↑ Effectiveness of drug. (vi.124)

Animal

CAPECITABINE

↑ Sensitivity to treatment. (vi.81)

CURCUMIN

Animal

CELECOXIB

CURCUMIN

Lab

5-FLUOROURACIL

↑ Effectiveness of drug. (vi.124)

Animal

CISPLATIN

↑ Cancer cell susceptibility to treatment. (vi.78)

Lab

SULFINOSINE

↑ Cancer cell susceptibility to treatment. (vi.181)

CURCUMIN

Lab

GEMCITABINE

8 g/day oral curcumin significantly increased survival time in patients with advanced pancreatic cancer. (vi.182)

CURCUMIN

Human

DOCETAXEL

↑ Death of chemoresistant prostate cancer cells. (vi.181)

Lab

PHENETHYL ISOTHIOCYANATE (PEITC)

↓ Cancer-promoting transcription factors NF-κB and Akt. (vi.181)

↓ Tumor growth. (vi.181)

↑ Death of cancer cells. (vi.181)

CURCUMIN

Animal; Lab

RADIATION

Stops cancer cells in the phases of the cell growth cycle where chemotherapy is more effective in this cancer. (vi.42)

CURCUMIN

Lab
Combining Natural Compounds with Turmeric Compounds Increases Effectiveness
As the studies above indicate, compounds in turmeric can enhance the effectiveness and/or reduce some of the side effects of conventional cancer treatments. On the other hand, studies show that natural compounds can improve the effectiveness of turmeric's main compound, curcumin. (vi.12, 172-174, 183-185)
For example, piperine (from black pepper) dramatically improves the bioavailability of curcumin in the body. And the omega-3 fatty acid DHA significantly increases the amount of curcumin taken up by breast cancer cells, raising its anticancer potency. Xanthorrhizol, another natural compound found in turmeric, synergistically enhances the effectiveness of curcumin in killing invasive breast cancer cells. (183-185)
Various types of P-glycoprotein (Pgp), multidrug resistance proteins (e.g., MRP1 and MRP4), and breast cancer resistance protein (BCRP).
(

vi

.169-170, 173)
Referred to as
inhibitors of apoptosis
.
(

vi

.169-170)
A common side effect of chemotherapy and radiation in many cancers, especially head and neck tumors.
(

vi

.178)
A multidrug resistance protein.
(

vi

.78)
Multidrug resistance.
(

vi

.181)
Join the 1000s of People Who Are Discovering the Benefits of Turmeric.
---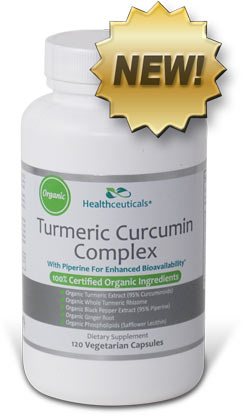 Healthceuticals® Turmeric Curcumin Complex
100% Certified
Organic ingredients
Organic Turmeric Extract - standardized to 95% curcuminoids.
Organic Whole Turmeric - provides full spectrum antioxidant, anti-inflammatory turmeric benefits, including turmerones and numerous vitamins, minerals, and phytonutrients
Organic Black Pepper Extract - standardized to 95% piperine; dramatically enhances bioavailablity.
Organic Phospholipids - markedly improve absorption.
Organic Ginger - works synergistically with turmeric to provide more powerful benefits.
Absolutely FREE of potentially harmful additives and fillers such as magnesium stearate.