Tips for Making Your Own Turmeric Pesticides & Insecticides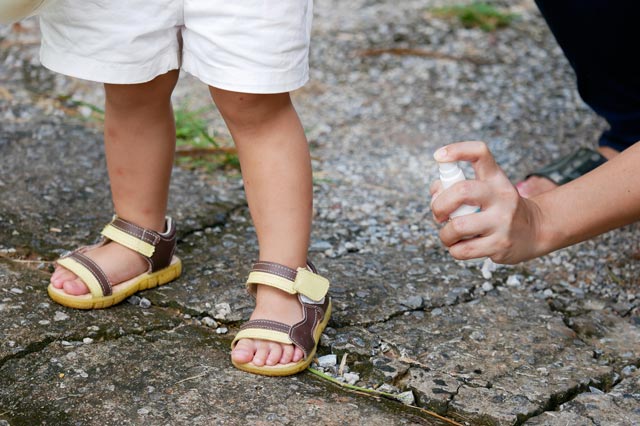 Quick and handy tips:
Treat Bug Bites with Turmeric
Apply a paste made from equal amounts of turmeric and sandalwood powder (mixed with water) to relieve bug bites.
Natural Pesticide Sheets for Organic Gardening
In Israel, an agricultural researcher developed biofilm sheets made with turmeric oil as a natural insect repellant. Originally the BioPack film was designed to package dry foods (e.g., cereal) and prevent insect infestation safely — but consumers disliked turmeric's strong odor. Now the company makes large sheets of the turmeric-laced film that farms lay on the ground before planting. In studies on crops such as zucchini and watermelon, the turmeric biofilm sheets proved to be 100% effective in repelling all harmful pests. (xii.25)
Turmeric "Persian" Powder
Want to make a turmeric substitute for Persian powder — one of the first "green" pesticides?
Try mixing these ingredients: (xii.2)
½ ounce wheat flour
8 ounces powdered wormwood
1 ounce tannin
8 ounces turmeric
¼ tablespoon tansy oil
¼ tablespoon eucalyptus oil
Use as you would any granular pesticide.
Eucalyptus globulus
.
(

ii

.15)
You can find mustard oil online or at specialty gourmet food shops.
Also called bulghur wheat
About 2 quarts
1 tablespoon.
Approximately ⅓ teaspoon
Join the 1000s of People Who Are Discovering the Benefits of Turmeric.
---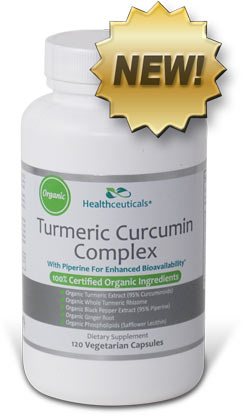 Healthceuticals® Turmeric Curcumin Complex
100% Certified
Organic ingredients
Organic Turmeric Extract - standardized to 95% curcuminoids.
Organic Whole Turmeric - provides full spectrum antioxidant, anti-inflammatory turmeric benefits, including turmerones and numerous vitamins, minerals, and phytonutrients
Organic Black Pepper Extract - standardized to 95% piperine; dramatically enhances bioavailablity.
Organic Phospholipids - markedly improve absorption.
Organic Ginger - works synergistically with turmeric to provide more powerful benefits.
Absolutely FREE of potentially harmful additives and fillers such as magnesium stearate.