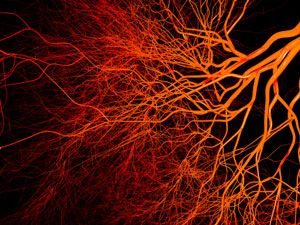 Turmeric Compounds May Help Stop Metastasis
Just as normal healthy cells do, cancer cells require nutrients to survive. Since cancer cells are unregulated and rapidly replicating, tumors need to have an ample supply of nutrients. New blood vessels are required to bring those nutrients to the tumor so it can grow and metastasize (spread beyond the original site). (vi.20, 47, 89)
What is Angiogenesis?
Angiogenesis is the process of developing new blood vessels, whether in healthy circumstances or malignant disease. Cancer cells secrete a variety of proteins involved in the production of to bring these nutrients to the tumor. These include: (vi.20, 47, 89)
Besides angiogenesis, these proteins also help tumor cells to invade nearby healthy tissue and the bloodstream. For example, MMPs degrade connective tissue and blood vessel walls that would normally be obstacles to cells moving freely through the body: (vi.16, 47, 89, 92, 116)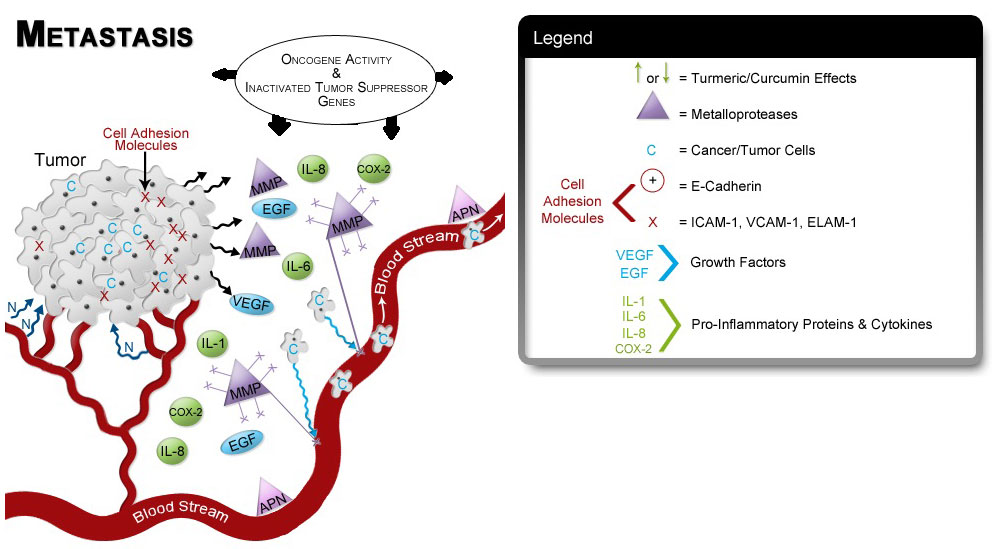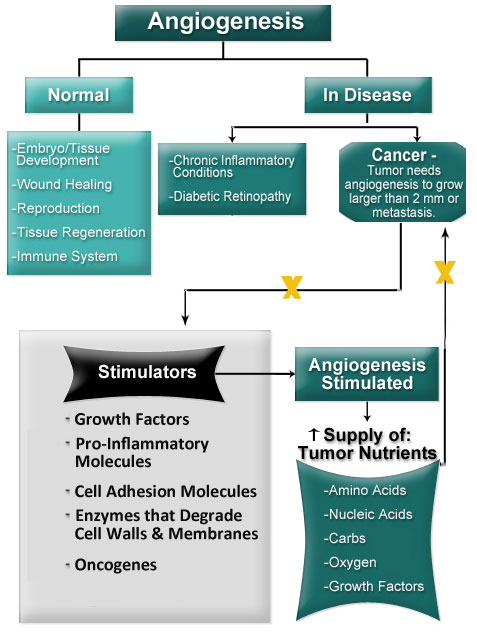 Turmeric Compounds Inhibit Angiogenesis and Metastatic Factors
Without angiogenesis, tumor growth slows down and cancer is unable to metastasize. Studies show that the turmeric compound curcumin blocks many of these proteins and inhibits angiogenesis: (vi.20, 47, 89)
Multiple studies demonstrate that curcumin stops malignant cancer cells from producing these proteins and the transcription factors that trigger their production. Results suggest that curcumin may therefore be able to prevent cancer from spreading throughout the body. (vi.20, 47, 89)
Other turmeric compounds that inhibit metastasis include:
Join the 1000s of People Who Are Discovering the Benefits of Turmeric.
---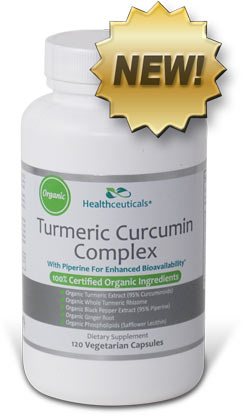 Healthceuticals® Turmeric Curcumin Complex
100% Certified
Organic ingredients
Organic Turmeric Extract - standardized to 95% curcuminoids.
Organic Whole Turmeric - provides full spectrum antioxidant, anti-inflammatory turmeric benefits, including turmerones and numerous vitamins, minerals, and phytonutrients
Organic Black Pepper Extract - standardized to 95% piperine; dramatically enhances bioavailablity.
Organic Phospholipids - markedly improve absorption.
Organic Ginger - works synergistically with turmeric to provide more powerful benefits.
Absolutely FREE of potentially harmful additives and fillers such as magnesium stearate.