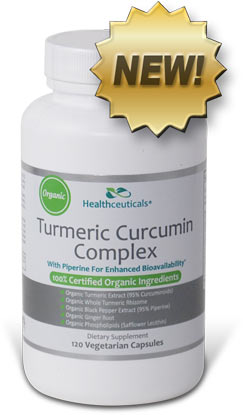 We think this is the best turmeric supplement…
Healthceuticals® offers a supplement that meets all our criteria, for a great price.
120 Capsules
---
What is the Best Turmeric Supplement?
Turmeric is an amazingly powerful supplement that has many benefits, some of which are listed below. When deciding which turmeric supplement to take, there are some key issues to take into consideration.
Quality Ingredients - What's in your supplement?
Absorption & Bioavailability - Can it get to your important parts?
Ingredient Synergy - Ingredients designed to work well together.
Certified Organic—Non-GMO - Lots of added benefits!
Purity—No Harmful Additives - Putting only the best in our bodies.
Safe Manufacturing Procedures - Made in the U.S.A. by people who care.
Should You Take Turmeric or Just Curcumin?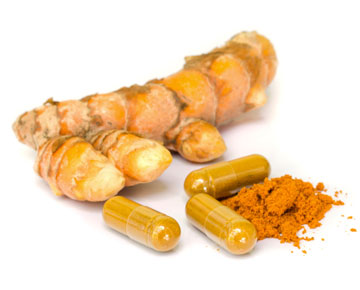 The answer is both, because turmeric contains curcumin; however, there's a lot more to turmeric than just curcumin. Curcumin is turmeric's most studied compound. Preclinical and clinical studies show its powerful anti-inflammatory and antioxidant properties help stop pain and inflammation. Curcumin continues to be studied for its role in helping to prevent, and even treat, certain cancers, regulating metabolism and body weight, normalizing blood sugar, reducing symptoms of depression, and slowing the effects of certain neurodegenerative diseases such as Parkinson's disease, multiple sclerosis, and Alzheimer's. (i.29, 105-106, 110, 113-114, 117)
Why Should Your Supplement Contain Organic Turmeric Extract Standardized to 95% Curcuminoids?
Turmeric contains about 2-5% curcumin, which is metabolized very quickly in the body. Concentrating into a standardized extract containing 95% curcuminoids maximizes its benefits. (i.4)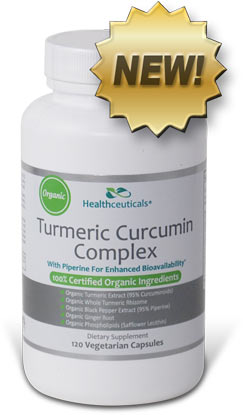 Why Should Your Supplement Also Contain Organic Whole Turmeric?
Organic whole turmeric rhizome and its essential oils have over 300 beneficial compounds - including turmerones, vitamins, minerals, and phytonutrients. Studies show many of these compounds work synergistically, with improved benefits over individual compounds. By taking a supplement that contains organic whole turmeric rhizome as well as organic turmeric extract with boosted levels of curcumin, you receive the full spectrum of turmeric's antioxidant, anti-inflammatory, and healing benefits. Whole turmeric, which contains turmeric oil and non-curcumin compounds, may also increase curcumin's bioavailability. (i.4, 24, 103, 131)
Healthceuticals® Turmeric Curcumin Complex contains both organic turmeric extract standardized to 95% curcuminoids and organic whole turmeric rhizome.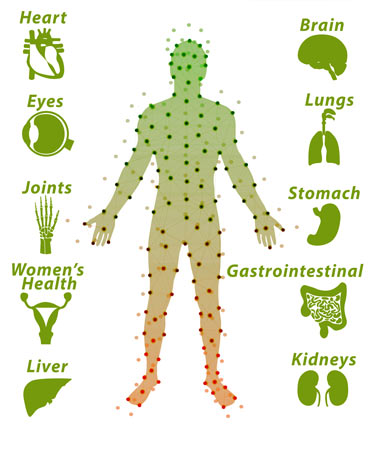 How Can You Improve the Absorption and Bioavailability of Turmeric and Curcumin?
Turmeric and curcumin are both notorious for rapidly metabolizing after digestion, and you may wonder if you're wasting money on a supplement that you basically excrete before experiencing any of the benefits. But Healthceuticals® has implemented ways to significantly improve bioavailability. (i.24)
Organic Phospholipids and Whole Turmeric Help Slow Curcumin Metabolism
Phospholipids are basically natural substances that encapsulate curcumin and help slow its breakdown in your gastrointestinal tract. This allows more of the active parent compounds into your bloodstream, where it can travel to other organs. Studies in people suggest that whole turmeric compounds also slow the breakdown of curcumin. (i.24, 131)
Organic Black Pepper Extract (Standardized to 95% Piperine) Dramatically Increases Bioavailability
Piperine is a well-known bioenhancer. With curcumin, piperine acts suppresses digestive enzymes in your gut that break down (metabolize) curcumin, allowing more of it to be absorbed into your bloodstream. Studies in healthy people have shown that it can increase curcumin's bioavailability by up to 2000%. (i.51, 98-99)
Healthceuticals® Turmeric Curcumin Complex contains both organic phospholipids for improved absorption and organic black pepper extract standardized to 95% piperine to greatly increase bioavailability.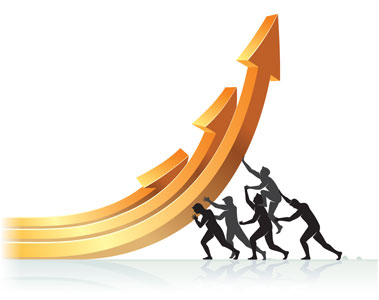 Synergistic Ingredients Provide Greater Health Benefits
Ginger and turmeric are both powerful anti-inflammatories and antioxidants in themselves. But when combined, they have the potential to work synergistically to boost the beneficial effects to a greater level than each of the individual components. In other words, they work even better together. (i.1, 99-100)
Healthceuticals® Turmeric Curcumin Complex contains both organic turmeric and organic ginger so you can receive the benefits of their combined actions.
Why You Want Your Turmeric-Curcumin Supplement to be 100% Organic

And when we say 100% organic, we don't mean "with organic...," which typically means there is a just a sprinkling of organic ingredients so they can put organic on the label. Instead we mean 100% completely organic. Every single supplement ingredient is certified organic, which also means they are all non-GMO.
In today's world we are bombarded with synthetic pesticides, chemical fertilizers, GMO ingredients, and toxic solvents. Why would you want any of those in your health supplements?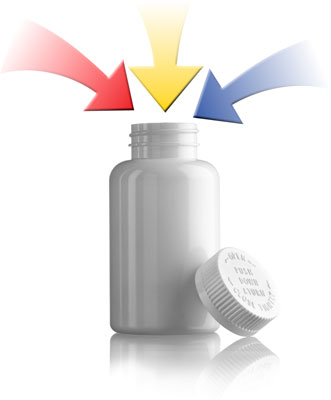 Organic Extracts are Even More Important
Extracts are concentrated forms of an ingredient. Organic extracts are important because of the potential to concentrate toxins, in two ways:
Non-organic ingredients could potentially contain toxins from synthetic pesticides and fertilizers. A concentrated non-organic ingredient would also have concentrated toxins.
The method of creating organic extracts is different from regular extracts. Many extracts are made by using toxic chemicals.
Plus, organic extraction methods allow for more of the beneficial phenolic compounds of turmeric to remain in the product.
Healthceuticals® Turmeric Curcumin Complex contains only 100% certified organic ingredients. Every ingredient is organic and non-GMO.
100% Pure - No Fillers - No Binders -No Magnesium Stearate or Other Stearates - No rice flour. Just Pure Beneficial Ingredients in a veggie capsule.

Many supplements include fillers and flow agents such as magnesium stearate. Magnesium stearate is made by adding magnesium to stearic acid. Research has shown that stearic acid may suppress your natural immune system's T-cells. Also, magnesium stearate is often produced from hydrogenated cottonseed oil (often notoriously high in pesticides).
Rice flour is another filler often used. The concern with using rice flour is the potentially high amount of arsenic contained in rice.
Healthceuticals® Turmeric Curcumin Complex contains absolutely no fillers, binders, stearates, or rice flour. The product is vegan and guaranteed to contain only 100% pure, beneficial ingredients.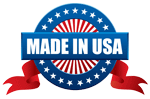 Safety - Made in the USA in a GMP-Certified, FDA-Approved Facility
Imported products are often manufactured in substandard facilities with poor quality control and the potential for low-quality ingredients to be included into the product.
Healthceuticals® Turmeric-Curcumin Complex is manufactured in the USA by a GMP-certified, FDA-approved facility. Exceptional quality control, hygienic manufacturing procedures, and highest-quality ingredients guarantees you receive the best supplement possible.

---
Precaution
Remember, curcumin is a powerful substance! If you are pregnant, have a history of gallstones, or are currently being treated for a disease or condition, be sure to discuss the advisability of taking curcumin with your physician.
Zingiber officinale
.
(

ii

.15)
Join the 1000s of People Who Are Discovering the Benefits of Turmeric.
---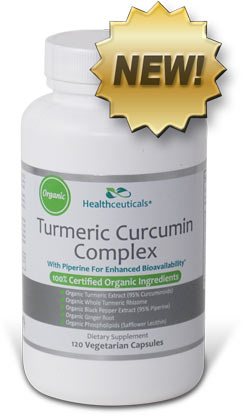 Healthceuticals® Turmeric Curcumin Complex
100% Certified
Organic ingredients
Organic Turmeric Extract - standardized to 95% curcuminoids.
Organic Whole Turmeric - provides full spectrum antioxidant, anti-inflammatory turmeric benefits, including turmerones and numerous vitamins, minerals, and phytonutrients
Organic Black Pepper Extract - standardized to 95% piperine; dramatically enhances bioavailablity.
Organic Phospholipids - markedly improve absorption.
Organic Ginger - works synergistically with turmeric to provide more powerful benefits.
Absolutely FREE of potentially harmful additives and fillers such as magnesium stearate.