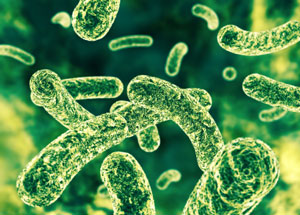 Turmeric Compounds Naturally Treat Chronic Bacterial Prostatitis
Chronic prostatitis is a fairly common disorder of the prostate, characterized by painful inflammation. It occurs in about 11-16% of men in the United States, and is linked to a slightly higher risk of prostate cancer. A small percentage of these cases are caused by bacteria (chronic bacterial prostatitis). (x.111)
How Can Turmeric Help?
Prostatitis is difficult to treat, but the turmeric compounds curcumin and quercetin could help. In a clinical study involving 143 patients with chronic bacterial prostatitis, adding natural herbal compounds to standard antibiotic therapy helped improve outcomes. (x.112)
In the study, patients were randomly assigned to take either the antibiotic alone or the antibiotic along with herbs. The herbal regimen included curcumin, quercetin, saw palmetto, and stinging nettle. The group of patients who took the herbal compounds not only had symptom relief, they had no recurrence of the condition for the 6 months of the trial follow-up. (x.112)
Join the 1000s of People Who Are Discovering the Benefits of Turmeric.
---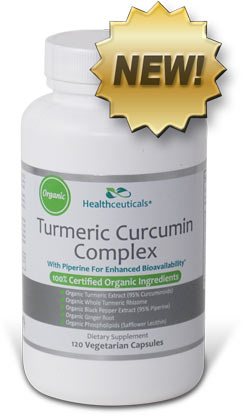 Healthceuticals® Turmeric Curcumin Complex
100% Certified
Organic ingredients
Organic Turmeric Extract - standardized to 95% curcuminoids.
Organic Whole Turmeric - provides full spectrum antioxidant, anti-inflammatory turmeric benefits, including turmerones and numerous vitamins, minerals, and phytonutrients
Organic Black Pepper Extract - standardized to 95% piperine; dramatically enhances bioavailablity.
Organic Phospholipids - markedly improve absorption.
Organic Ginger - works synergistically with turmeric to provide more powerful benefits.
Absolutely FREE of potentially harmful additives and fillers such as magnesium stearate.