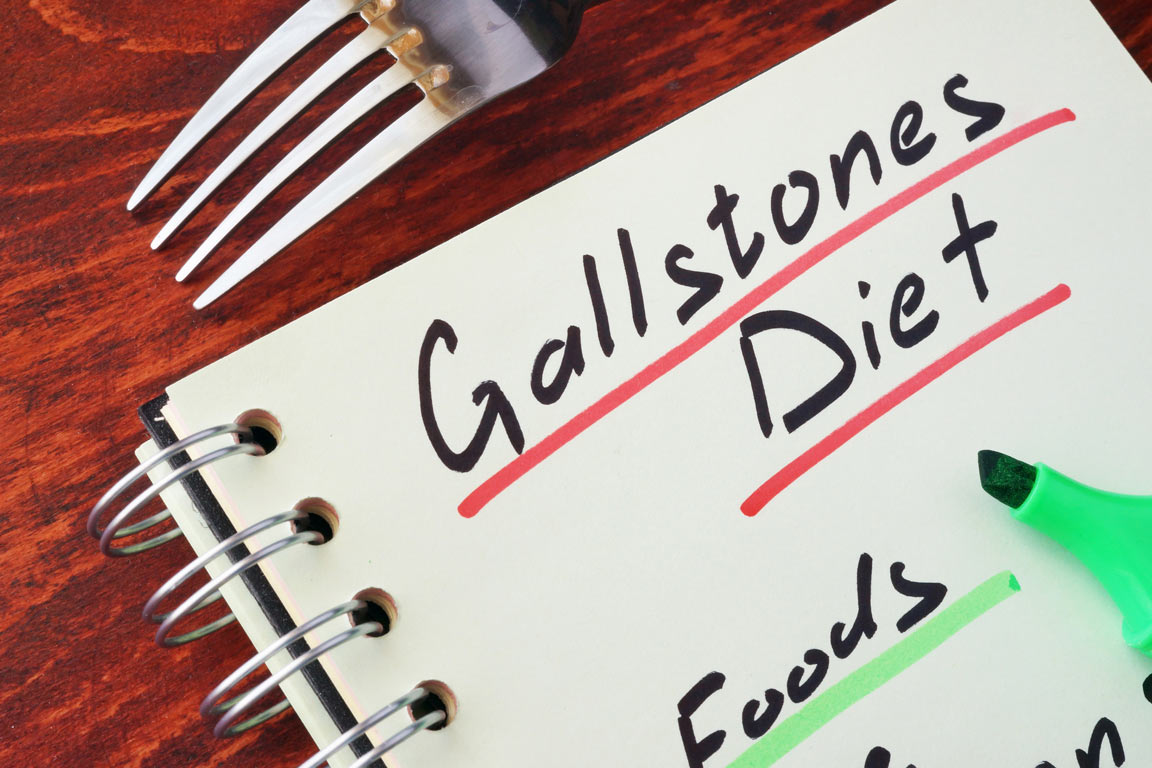 What Causes Gallstones?
There are four direct causes of gallstones. However, various underlying conditions are risk factors for these causes: (vii.124, 129-130, 133, 135)
Table

VII

.20: Causes & Risk Factors for Gallstones
Primary Cause
Conditions That Promote
What Makes the Condition a Risk Factor?
Too Much Cholesterol in Gallbladder
Obesity and Other Metabolic Conditions

High insulin levels associated with diabetes and obesity cause: (vii.124)

Hormones
(typically from oral contraceptives or hormone replacement therapy)
Genetic
Rapid Weight Loss & Yo-Yo Dieting
Ethnicity
Dietary Factors
Too Few Bile Acids/Salts and/or Lecithin
Ileal Resection

↓

Circulation of bile acids. (

vii

.130)

Genetic
Liver Disease
(cirrhosis of the liver; primary biliary cirrhosis (PBC); other liver dysfunction
that increases estrogen)
Ethnicity

American Pima Indians. (vii.124)

Cystic Fibrosis

Pancreatic dysfunction leads to reduced circulation of bile acids (in non-obese Caucasians). (vii.124)

Crohn's Disease
Gallbladder Dysfunction
Dietary Factors
Too little fat reduces how much cholecystokinin (CCK) is released. This causes fewer gallbladder contractions and the gallbladder empties poorly. (

vii

.130)
Infection

Inflammation of gall bladder lining causes too much water to be absorbed. What's left behind is a sludge that promotes the formation of gallstones. (

vii

.133)
Scar tissue can cause bile duct obstruction. (

vii

.124, 136)

Impaired Contraction of Gallbladder
Nucleation

Essential early step in gallstone formation, nucleation is the combining of cholesterol molecules into microcrystals. (

vii

.135)
Solid cholesterol crystals form which then bind to other bile substances to form stones. (

vii

.135)
A greater risk factor in obese women than in obese men.
(

vii

.130)
Final segment of small intestines.
(

vii

.134)
Such as lecithin phospholipids.
(

vii

.135)
Join the 1000s of People Who Are Discovering the Benefits of Turmeric.
---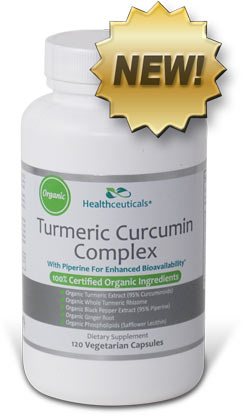 Healthceuticals® Turmeric Curcumin Complex
100% Certified
Organic ingredients
Organic Turmeric Extract - standardized to 95% curcuminoids.
Organic Whole Turmeric - provides full spectrum antioxidant, anti-inflammatory turmeric benefits, including turmerones and numerous vitamins, minerals, and phytonutrients
Organic Black Pepper Extract - standardized to 95% piperine; dramatically enhances bioavailablity.
Organic Phospholipids - markedly improve absorption.
Organic Ginger - works synergistically with turmeric to provide more powerful benefits.
Absolutely FREE of potentially harmful additives and fillers such as magnesium stearate.