Turmeric Golden Paste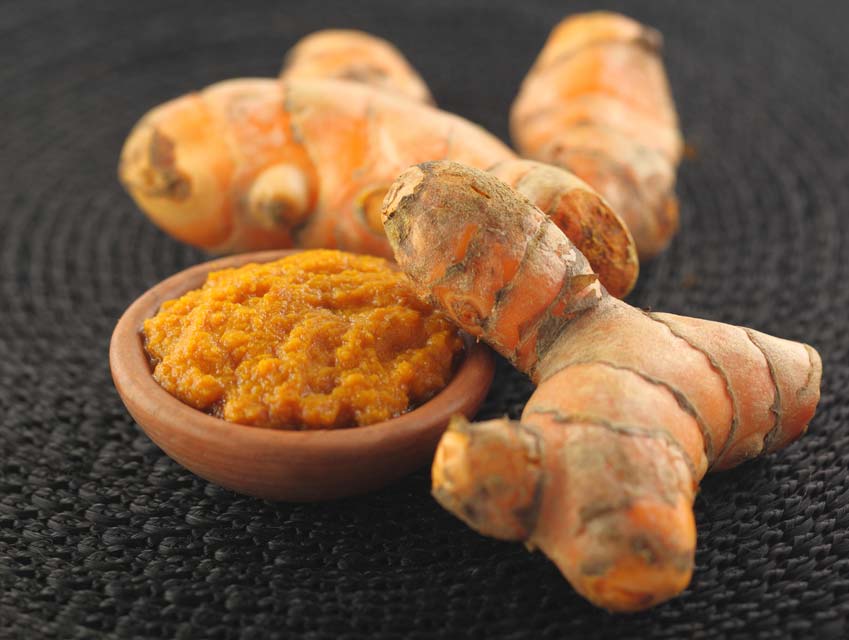 Looking for a turmeric golden paste recipe? Look no further - this one is both easy and optimized for good health!
Serves: about 2 cups
Total Time:
Ingredients:
1/2 cup ground turmeric

1 cup of water, with extra as needed

1/4 - 1/3 cup of oil (choose from unrefined, cold-pressed coconut oil or cold-pressed extra virgin olive oil)

2-3 teaspoons of black pepper (preferably freshly ground)

1 teaspoon of ground ginger (optional)
Directions:
Combine water and ground turmeric in a small saucepan. You can also add ground ginger at this point.
Bring to a boil, and then lower heat to a simmer.
Continue cooking until the paste thickens, between 5-10 minutes. If it becomes too thick, add additional water slowly and bring to a simmer.
Remove from stove and cool hot paste until warm.
Stir in oil and black pepper until thoroughly incorporated.
Store in a tightly lidded glass jar in the refrigerator for up to 2 weeks if made with olive oil, or up to 5 weeks if prepared with coconut oil.
Golden paste can be added to smoothies, stews or curries, yogurt, milk, and soup. You can also mix a teaspoon full with some raw honey for a daily dose - by itself or in hot tea.
Studies show that combining turmeric with oils and black pepper increases the absorption and bioavailability of turmeric compounds - especially curcumin. Ginger also enhances absorption. (xii.24, 48)
Zingiber officinale
.
(

ii

.15)
Black pepper is the dried, unripe seed of the woody
Piper nigrum
vine, white pepper is the dried ripe fruit with the outer part removed.
(

ii

.15)
Join the 1000s of People Who Are Discovering the Benefits of Turmeric.
---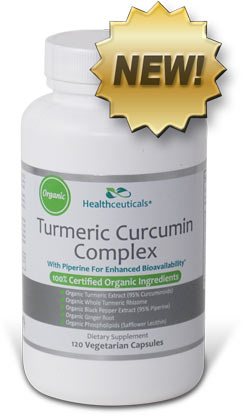 Healthceuticals® Turmeric Curcumin Complex
100% Certified
Organic ingredients
Organic Turmeric Extract - standardized to 95% curcuminoids.
Organic Whole Turmeric - provides full spectrum antioxidant, anti-inflammatory turmeric benefits, including turmerones and numerous vitamins, minerals, and phytonutrients
Organic Black Pepper Extract - standardized to 95% piperine; dramatically enhances bioavailablity.
Organic Phospholipids - markedly improve absorption.
Organic Ginger - works synergistically with turmeric to provide more powerful benefits.
Absolutely FREE of potentially harmful additives and fillers such as magnesium stearate.