Turmeric Has Promising Antifungal Effects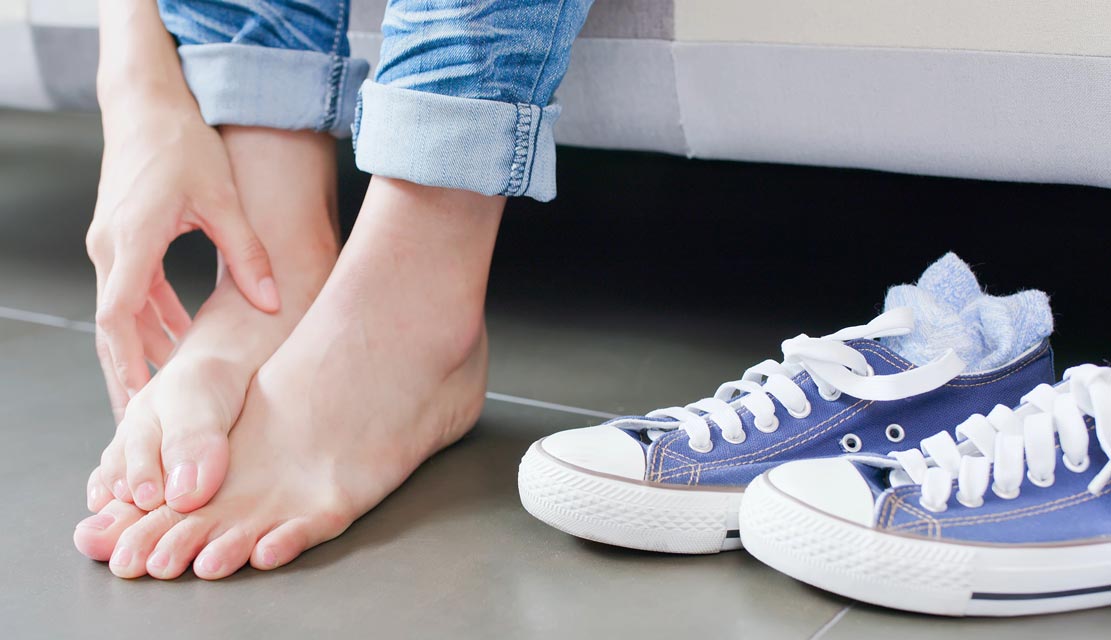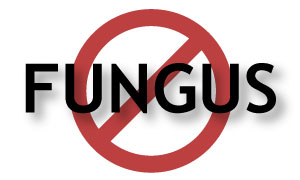 Fungal infections are on the rise, along with growing fungal resistance to conventional drugs. Researchers suggest that turmeric compounds may be valuable herbal alternatives in counteracting this alarming trend. Studies show turmeric could help prevent and treat both skin and systemic fungal infections. Turmeric compounds may even help lower the risk of infection from conditions that increase susceptibility. (v.22, 58, 99)
One of the reasons for increasing resistance is because many conventional antifungal treatments only inhibit fungal growth. They do not actually kill the organisms. This allows the fungi less vulnerable to treatment to survive and replicate, producing more resistant strains. (v.100)
In addition, the few classes of effective antifungal drugs often come with serious toxic side effects. Unfortunately, newer compounds or modifications of older drugs often trade less toxicity for reduced effectiveness. Lab tests show that using compounds in turmeric with some antifungal drugs dramatically increases their effectiveness. Combining safe turmeric compounds with these antifungal drugs could mean lower drug doses and less toxic side effects. (v.100, 101)
Who's at Risk for Fungal Infections?
DID YOU KNOW?
We actually rely on bacteria to help us stay healthy—including preventing fungal infections. That's because some bacteria are an important part of our defense against disease-causing microbes. In balanced amounts, they are considered part of our normal "flora" and protect us by: (v.34)
Crowding out harmful pathogens.
Manufacturing natural antibiotic compounds.
Producing free fatty acids and other substances that are toxic to pathogens.
Lowering the pH in genital tract to prevent colonization.
Our immune systems help keep us safe from fungal infections. People with suppressed or immature immune systems are at higher risk of infection, including potentially fatal invasive fungal infection. (v.100)
We often think of newborn infants, the elderly, and people with AIDS when we hear the phrase immune compromised. However, other acute and chronic conditions, and even the medications used to treat them, can also impair or overwhelm the immune system. People with these conditions are also more susceptible to superficial skin and systemic fungal infections. These conditions include: (v.58, 100, 102)
Alcoholism
Antibiotics
Burns (severe)
Cancer and chemotherapy
Chronic obstructive pulmonary disease (COPD)
Malnutrition
Steroids (long-term)
Surgery
Disrupting the balance of the normal flora can also make us more susceptible to infection. For example, antibiotics can disturb the natural balance of organisms and allow an unhealthy overgrowth of normally benign fungi. (v.34)
Types of Fungal Infections
Some fungi are often found on skin and mucous membrane surfaces in humans and can cause superficial infections. Candida yeasts are a prime example of this type of fungus. (v.73, 102-105)
The most common types of fungal infections are in fact superficial skin conditions, such as pityriasis versicolor and athlete's foot. If they get access to deeper tissue, however, fungi can cause dangerous systemic infections. Fungi such as Aspergillus flavus can also produce cancer-causing substances called aflatoxins. (v.27, 73, 102-108)
Fungi that cause both skin and systemic infections include the following:
Disease-Causing Fungi
FUNGUS AND DESCRIPTION

ASPERGILLI

(primarily Aspergillus flavus, A. fumigatus, A. niger, and A. terreus)

Aspergilli represents over 200 species of fungus found anywhere there is organic material and open air for it to grow. It's also found in grains and is easily carried in the air. (v.34, 102, 108)

AREAS OF THE BODY FREQUENTLY COLONIZED
CONDITIONS IT CAUSES

Aspergilli can affect the:

Aspergilli can cause:

FUNGUS AND DESCRIPTION

CANDIDA

(primarily Candida albicans, C. glabrata, and C. tropicalis)

Candida fungi are common in the environment. They are also found in the normal flora living on our skin. (v.34, 102, 108, 109)

AREAS OF THE BODY FREQUENTLY COLONIZED
CONDITIONS IT CAUSES

Candida can affect the:

Candida can cause:

FUNGUS AND DESCRIPTION

CRYPTOCOCCUS NEOFORMANS

C. neoformans is frequently found in pigeon droppings. (v.34, 102, 108)

AREAS OF THE BODY FREQUENTLY COLONIZED
CONDITIONS IT CAUSES

C. neoformans causes systemic effects.

C. neoformans can cause:

Chronic lymphocytic meningitis

FUNGUS AND DESCRIPTION

MALASSEZIA)

(Malassezia globosa and M. furfur)

Malassezia infections usually occur in teenagers and young adults in hot, humid climates. (v.110, 111)

AREAS OF THE BODY FREQUENTLY COLONIZED
CONDITIONS IT CAUSES

Malassezia affects the skin.

Malassezi causes Pityriasis versicolor (light brown or white skin patches).

FUNGUS AND DESCRIPTION

EPIDERMOPHYTON, MICROSPORUM, TRICOPHYTON

(e.g., Trichophyton rubrum, T. mentagrophytes var. interdigitale, Microsporum canis, and Epidermophyton floccosum)

Epidermophyton, Microsporum, and Tricophyton are all dermatophyte type of fungi. (v.103, 112, 113)

AREAS OF THE BODY FREQUENTLY COLONIZED
CONDITIONS IT CAUSES

Epidermophyton, Microsporum, and Tricophyton all affect the skin (e.g., feet, groin, nail, and scalp).

Epidermophyton, Microsporum, and Tricophyton can cause:

Typically chronic, superficial infections
Athlete's foot (tinea pedis)
Onychomycosis (nail ringworm infection)
Tinea capitis (scalp ringworm infection)
Ringworm infections on other parts of the body

FUNGUS AND DESCRIPTION

PARACOCCIDIOIDES BRASILIENSIS

P. brasiliensis are yeasts found in South America, southwestern United States, and Africa. Infections are acquired by inhaling P. brasiliensis. (v.114)

AREAS OF THE BODY FREQUENTLY COLONIZED
CONDITIONS IT CAUSES

P. brasiliensis can affect the:

P. brasiliensis causes Paracoccidioidomycosis infections.

FUNGUS AND DESCRIPTION

SPOROTHRIX SCHENCKII SPECIES COMPLEX

(Sporothrix albicans, S. brasiliensis, S. globosa, S. luriei, S. mexicana and S. schenckii)

Sporothrix fungi are common yeasts that most commonly cause infection when a person is injured with a contaminated object or infected animal. For example, a typical injury might be a cut from a contaminated rose thorn sustained while gardening. (v.115-117)

In Rio de Janeiro, Brazil there has been an epidemic of sporotrichosis infections thought to be transmitted by cats to humans (via scratches or bites). In cats sporotrichosis is usually a severe infection, whereas in most people it's typically confined to skin and nearby lymph tissue. (v.115-117)

However, S. schenckii and other Sporothrix fungi are also opportunistic fungi that can cause much more serious infections. These deep infections affect people with conditions that make them more susceptible to infections. In fact, sporotrichosis is considered a growing health problem—especially in people infected with HIV.

AREAS OF THE BODY FREQUENTLY COLONIZED
CONDITIONS IT CAUSES

Sporothrix fungi can affect the:

Sporotrichosis is the most common type disease caused by Sporothrix fungi. Sporotrichosis is a skin infection characterized by hard nodules that may get softer and form open wounds.
Such as echinocandins.
(

v

.58)
Such as encapsulated amphotericin B.
(

v

.58)
Such as ketoconazole or amphotericin B.
(

v

.101)
Stomach and intestinal system.
Inflammation of the esophagus.
(

v

.109)
Systemic infection and inflammation.
(

v

.18)
Also known as tinea flava, dermatomycosis furfuracea, and tinea versicolor.
(

v

.110)
Join the 1000s of People Who Are Discovering the Benefits of Turmeric.
---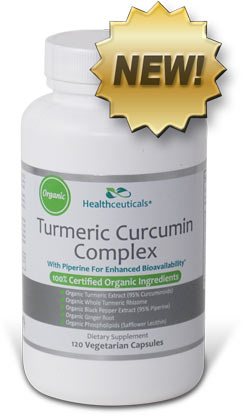 Healthceuticals® Turmeric Curcumin Complex
100% Certified
Organic ingredients
Organic Turmeric Extract - standardized to 95% curcuminoids.
Organic Whole Turmeric - provides full spectrum antioxidant, anti-inflammatory turmeric benefits, including turmerones and numerous vitamins, minerals, and phytonutrients
Organic Black Pepper Extract - standardized to 95% piperine; dramatically enhances bioavailablity.
Organic Phospholipids - markedly improve absorption.
Organic Ginger - works synergistically with turmeric to provide more powerful benefits.
Absolutely FREE of potentially harmful additives and fillers such as magnesium stearate.