Turmeric Compound Effects on Listeria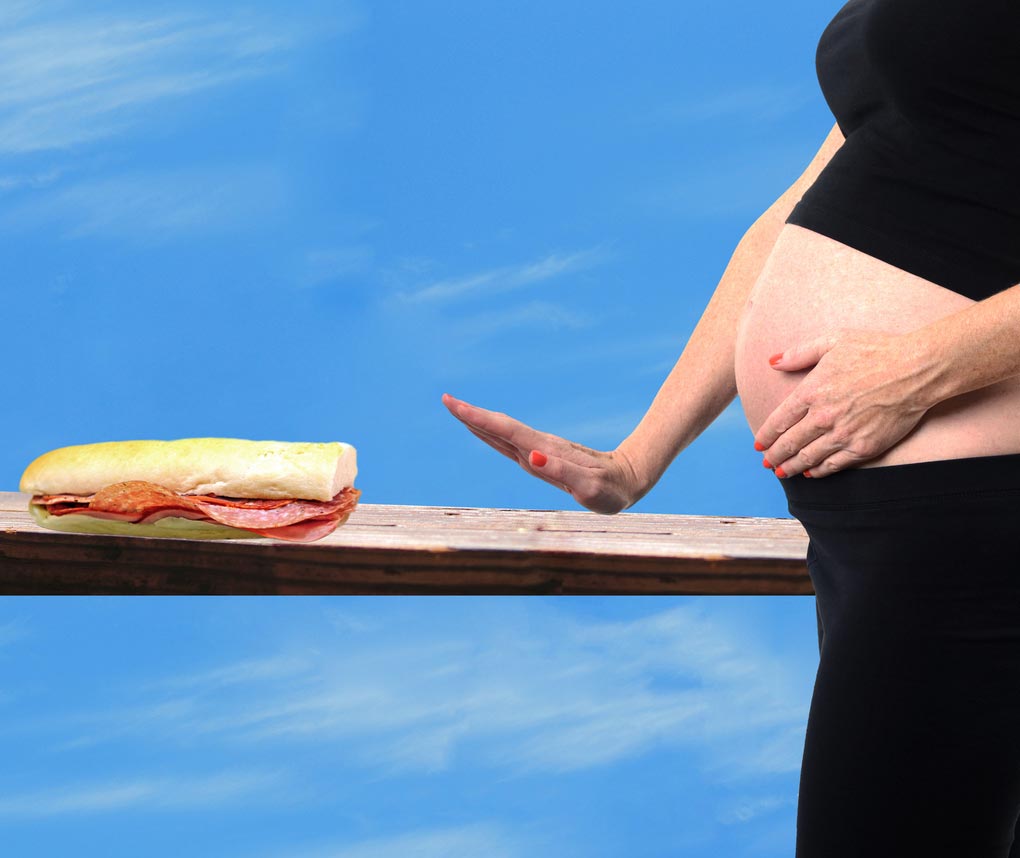 Listeriosis is the infection caused by a type of bacteria called Listeria monocytogenes. Listeria is found in many foods—even if refrigerated. The most common ones are: (v.18, 94)
Hot dogs and deli meat
Raw meat and poultry
Raw sprouts
Unpasteurized milk and soft cheeses made from it (such as feta, brie, and queso fresco)
Listeriosis Symptoms
Listeria typically infects the gastrointestinal system within about two months of exposure. It can also cause genital tract infections. These can be transmitted from a pregnant mother to a newborn baby during delivery. (v.18, 94)
Confusion
Diarrhea (usually precedes vomiting as a symptom)
Fever
Mild flu-like symptoms (in pregnant women)
Skin lesions (rare)
Stiff neck
Vomiting
Who's at Risk for Listeriosis?
Pregnancy significantly increases the risk of developing listeriosis. Other conditions that can make people susceptible to the listeria infection include: (v.94)
Listeriosis is Especially Dangerous for Pregnant Women and Infants
Listeriosis is a potentially fatal illness for people with weakened immune systems, pregnant women, and infants. It can pass from mother to infant in the uterus and cause a miscarriage in the first and third trimesters of pregnancy as well as stillbirth. (v.18, 94)
Infants who survive to term can still suffer from serious illness (e.g., retardation, paralysis, seizures, and blindness). In the worst cases, infants can die from sepsis and meningitis shortly after birth. (v.18, 94)
Complications of Listeria Infection
Possible complications from listeria in patients of all ages include: (v.18)
Abscess in the spleen or brain
How Can Turmeric Compounds Help?
Turmeric Effects on Listeria
EFFECT OF TURMERIC COMPOUNDS
Lab studies suggest that curcumin, by itself or combined with other antibacterial compounds, can suppress Listeria bacteria. (v.16)
Encapsulated curcumin is much more potent than plain curcumin. It substantially inhibits even antimicrobial-resistant Listeria. (v.16)
Research (mostly lab studies) show that other individual compounds in turmeric also have antibacterial effects against Listeria. These include:
All of these performed better than the antibiotic streptomycin in the disc-diffusion type of test, which had no effect on Listeria. (v.67)
Inflammation and infection in the brain.
(

v

.18)
Infection of the membrane surrounding the brain.
(

v

.18)
Infection and inflammation of heart muscle.
(

v

.18)
Infection and inflammation of sac surrounding the heart.
(

v

.18)
Systemic infection and inflammation.
(

v

.18)
Possibly life-threatening inflammation and infection in joints.
(

v

.18)
Join the 1000s of People Who Are Discovering the Benefits of Turmeric.
---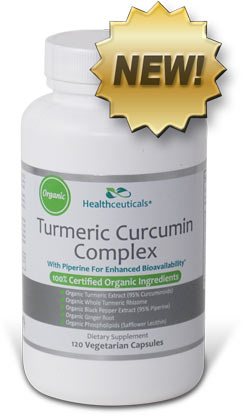 Healthceuticals® Turmeric Curcumin Complex
100% Certified
Organic ingredients
Organic Turmeric Extract - standardized to 95% curcuminoids.
Organic Whole Turmeric - provides full spectrum antioxidant, anti-inflammatory turmeric benefits, including turmerones and numerous vitamins, minerals, and phytonutrients
Organic Black Pepper Extract - standardized to 95% piperine; dramatically enhances bioavailablity.
Organic Phospholipids - markedly improve absorption.
Organic Ginger - works synergistically with turmeric to provide more powerful benefits.
Absolutely FREE of potentially harmful additives and fillers such as magnesium stearate.