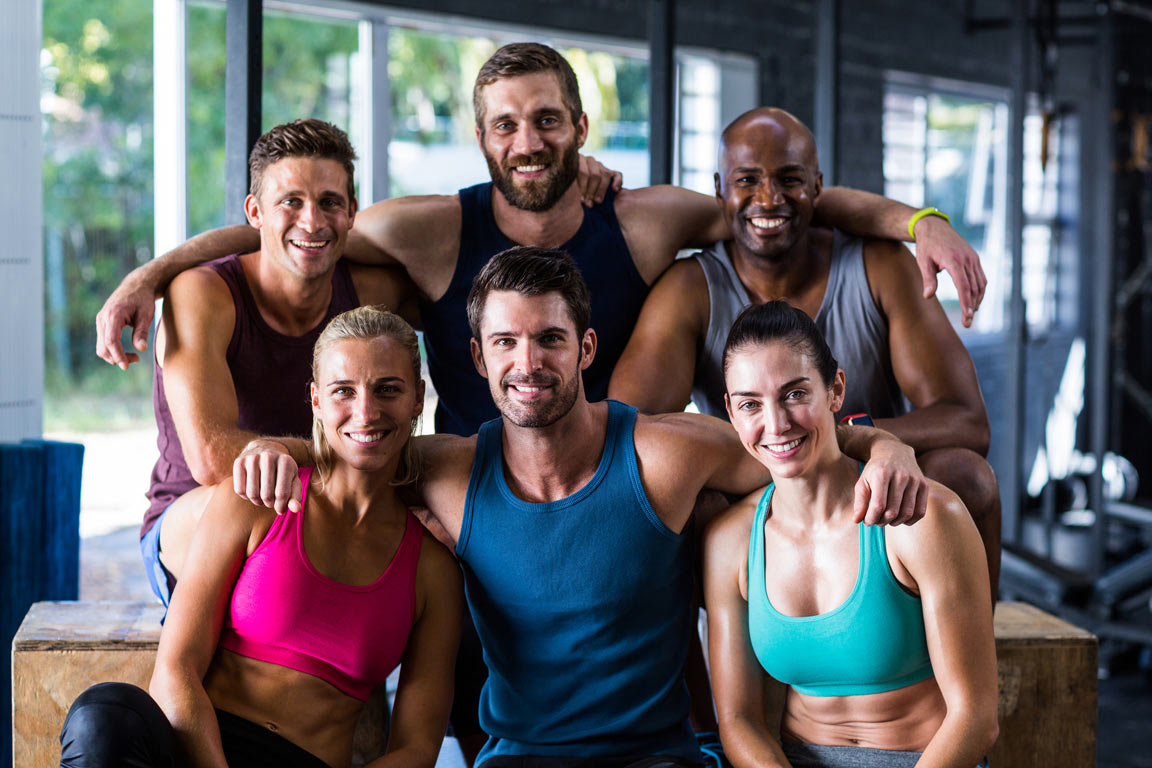 Boost Men's Health Naturally With Turmeric
Some non-hormonal health conditions (such as certain respiratory infections) are more common in men than women. However, most conditions that occur specifically or are more prevalent in men are typically related to an imbalance in hormones more plentiful in males (such as testosterone). Studies suggest turmeric may be able to help. (x.99-101)
The Effects of Hormones in Unexpected Places
Researchers are finding androgen hormones (such as testosterone) play a role even in conditions that at first glance don't seem to have hormonal factors. For example, according to U.S. statistics, bladder cancer is three times more common in men than in women. This greater risk in men still exists even when women have similar exposure to other bladder cancer risk factors (such as smoking and contact with toxic industrial chemicals). (x.100)
In 2007, scientists discovered the hormone connection that explained the difference in risk. Animals that didn't have receptors for testosterone in their bladder cells had much lower rates of bladder cancer than normal mice with these androgen hormone receptors. (x.100)
Conflicting Roles of Testosterone?
More obvious hormone-sensitive cancers and conditions involve the prostate. Both prostate cancer and enlarged prostate are testosterone sensitive. In fact, therapies for early stage prostate cancers seek to reduce testosterone metabolism to limit any stimulating effect of androgens on the cancer. (x.101-102)
Male Andropause?
Similar to female menopause, men experience a decline in hormones they've had an abundance of in younger years. While women have reduced levels of estrogen during midlife, men begin to have reduced levels of testosterone. The symptoms men experience are similar to those women have in menopause. (x.24, 101, 103)
Interestingly, the risk for both enlarged prostate and prostate cancer increases with age, even though as men get older testosterone levels decrease. In addition, abnormally low levels of testosterone are actually linked to increased risk and incidence of: (x.101, 103-105)
In other words, male hormones can both promote and protect men from dangerous diseases. So what explains what seems like contradictory roles of testosterone in male health? (x.101)
Hormone Balance is Key
Experts suggest the answer may lie in the balance of free testosterone to DHT, a testosterone metabolite. In fact, DHT is the active hormone in prostate cancer. (x.101)
Factors that influence male hormone balance and/or risk of hormone-sensitive diseases include: (x.101, 106)
How Can Turmeric Help?
Homeostasis is the optimal balance between lots of different factors to maintain good health and slow aging. Research suggests that turmeric and its compounds may be able to help regulate factors such as hormones and free radicals and help keep men healthy. (x.101, 107)
In fact, turmeric and its compounds could help prevent and/or treat erectile dysfunction (ED), infertility, bacterial prostatitis, male pattern balding, BPH, and even prostate cancer. (x.100-114)
Serratia marcescens
infections.
(

x

.99)
And other male-prevalent hormones, especially DHT.
(

x

.100)
Join the 1000s of People Who Are Discovering the Benefits of Turmeric.
---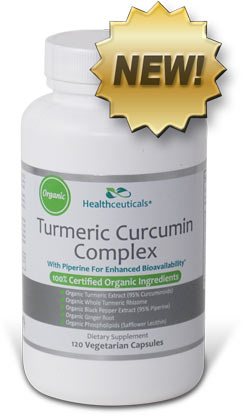 Healthceuticals® Turmeric Curcumin Complex
100% Certified
Organic ingredients
Organic Turmeric Extract - standardized to 95% curcuminoids.
Organic Whole Turmeric - provides full spectrum antioxidant, anti-inflammatory turmeric benefits, including turmerones and numerous vitamins, minerals, and phytonutrients
Organic Black Pepper Extract - standardized to 95% piperine; dramatically enhances bioavailablity.
Organic Phospholipids - markedly improve absorption.
Organic Ginger - works synergistically with turmeric to provide more powerful benefits.
Absolutely FREE of potentially harmful additives and fillers such as magnesium stearate.