Risk Factors and Dangers of Type 2 Diabetes and Insulin Resistance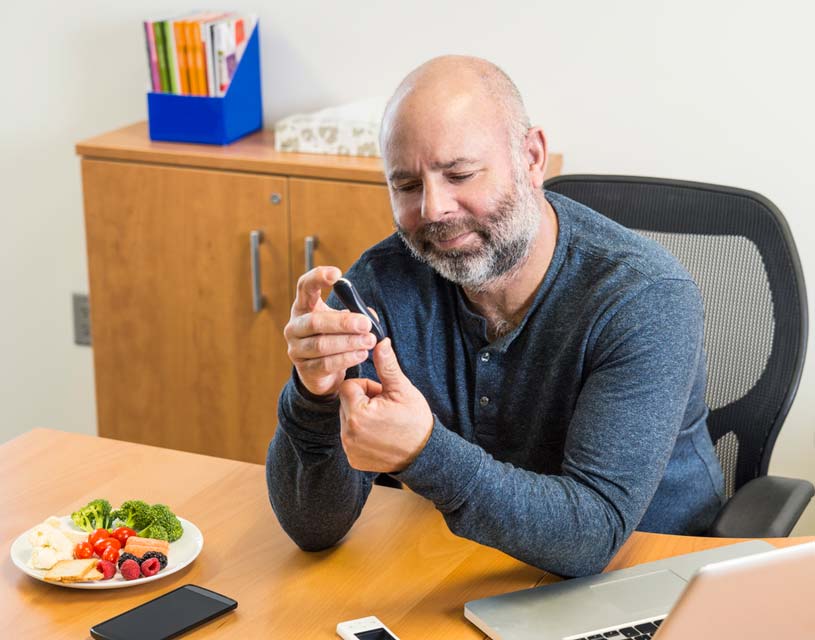 Type 2 diabetes is a serious disease that significantly decreases life expectancy in both men and women. Unfortunately, even with drug treatment most people with diabetes have a hard time controlling the condition. (vii.85-86)
Studies suggest that the natural compounds in turmeric might make that easier to do. In fact, tests in diabetic animals showed it was more effective and safer than troglitazone, an antidiabetic drug that was found to cause hepatitis. (vii.87-88)
A Growing Epidemic?
There are growing numbers of people around the world developing diabetes and most of them are unable to control the condition: (vii.85-86)
Almost 17 million people of all ages (over 7% of the population) in the United States currently have type 2 diabetes.
Almost 6% of the worldwide population has diabetes.
Mexican and African Americans (including children) have a greater risk of developing the disease.
Rates of children of all races with type 2 diabetes have risen dramatically since 1992.
Medical practitioners diagnose almost 800,000 new cases and there are about 180,000 deaths from diabetes or related conditions each year in the U.S. alone.
Diabetes Helps Cause Other Diseases
Diabetes is also a major contributor to cardiovascular disease, neuropathy, and metabolic syndrome. It's also the leading cause of kidney failure and blindness in adults. (vii.85-86)
What Are the Main Causes and Risk Factors?
Having close relatives with diabetes is linked to a higher risk of developing the condition. But medical experts say the main causes of diabetes are: (vii.31, 85)
Pregnancy May Increase the Risk of Diabetes
Women face an additional risk of developing diabetes during pregnancy. Though it typically disappears after childbirth, gestational diabetes is also linked to higher risk of type 2 diabetes later in life. For Hispanic women the risk may be as much as 70% higher than women who did not develop gestational diabetes. (vii.91)
Some Drugs Could Increase Insulin Resistance
Certain medicines can also make insulin resistance worse, including: (vii.31, 86)
An average loss of 11.6 years if diagnosed at age 40.
(

vii

.31)
An average reduction in lifespan of over 14 years if diagnosed at age 40.
(

vii

.31)
Nerve disease and damage.
(

vii

.86)
Join the 1000s of People Who Are Discovering the Benefits of Turmeric.
---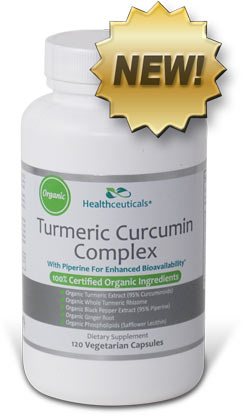 Healthceuticals® Turmeric Curcumin Complex
100% Certified
Organic ingredients
Organic Turmeric Extract - standardized to 95% curcuminoids.
Organic Whole Turmeric - provides full spectrum antioxidant, anti-inflammatory turmeric benefits, including turmerones and numerous vitamins, minerals, and phytonutrients
Organic Black Pepper Extract - standardized to 95% piperine; dramatically enhances bioavailablity.
Organic Phospholipids - markedly improve absorption.
Organic Ginger - works synergistically with turmeric to provide more powerful benefits.
Absolutely FREE of potentially harmful additives and fillers such as magnesium stearate.