Is Turmeric Safe for Pregnant Women to Use?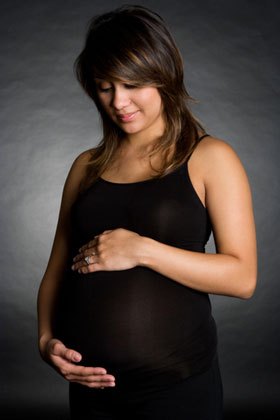 The Natural Medicines' monograph for turmeric states that it is "likely unsafe to take orally in medicinal doses if pregnant." This warning is based on a botanical safety handbook published in 1997. It lists turmeric as a category 2b substance that could cause uterine contractions. (i.62)
Recently published lab data suggests the turmeric compound curcumin may actually slow down contractions. In the experiment, researchers added curcumin to a solution with rat uteri. The curcumin significantly reduced both the strength and frequency of uterine contractions. (i.92-93)
The effects were similar when the uteri were exposed to oxytocin after pretreating them with curcumin. Oxytocin is a natural hormone that stimulates contractions. It also encourages milk-letdown in mothers after childbirth. (i.92-93)
Nonetheless, pregnant women should never take any type of herbal or pharmaceutical medication without consulting with her health care provider.
For more information on pre- and early pregnancy effects of turmeric and its compounds, click here.
Join the 1000s of People Who Are Discovering the Benefits of Turmeric.
---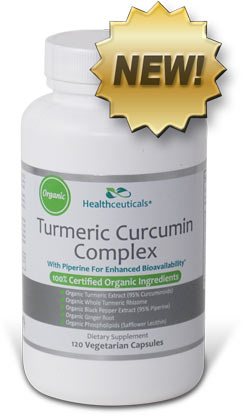 Healthceuticals® Turmeric Curcumin Complex
100% Certified
Organic ingredients
Organic Turmeric Extract - standardized to 95% curcuminoids.
Organic Whole Turmeric - provides full spectrum antioxidant, anti-inflammatory turmeric benefits, including turmerones and numerous vitamins, minerals, and phytonutrients
Organic Black Pepper Extract - standardized to 95% piperine; dramatically enhances bioavailablity.
Organic Phospholipids - markedly improve absorption.
Organic Ginger - works synergistically with turmeric to provide more powerful benefits.
Absolutely FREE of potentially harmful additives and fillers such as magnesium stearate.