Turmeric Fights Increased Risk of Breast Cancer from Metabolic Syndrome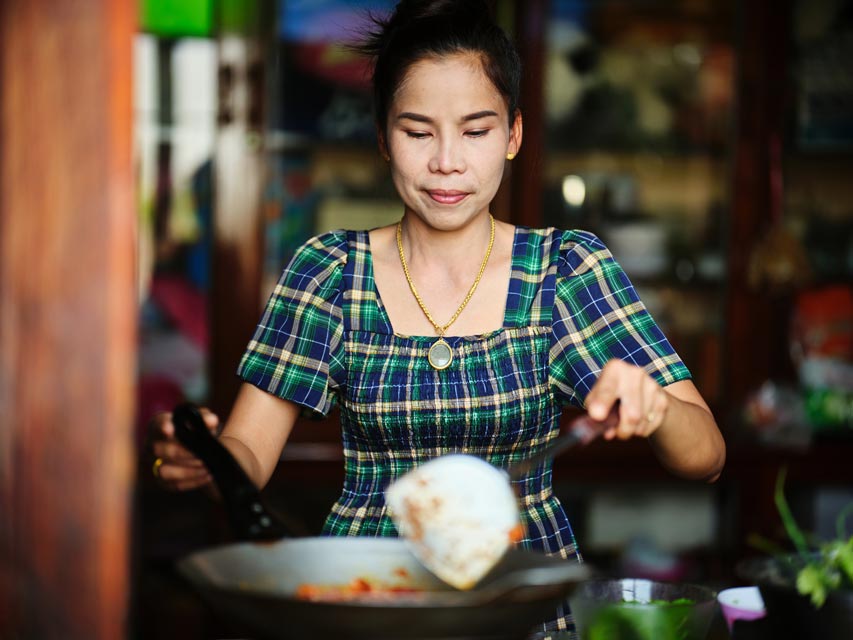 Turmeric compounds could help prevent and treat metabolic syndrome conditions, which are associated with increased risk of breast cancer. These include obesity, diabetes, and heart disease. (vi.213, 234-237)
How Does It Work?
Curcumin compounds in turmeric stimulate production of adiponectin, a hormone produced by fat cells. Adiponectin helps keep fat cells healthy. Low levels of adiponectin are considered a risk factor for developing new or recurrent breast cancer. (vi.213, 236)
On the other hand, curcumin suppresses high leptin levels. Increases in this fat cell hormone are considered cancer-promoting. In a recent lab study, curcumin also suppressed levels of visfatin. This is a type of inflammatory cytokine protein produced by fat cells. Visfatin appears to play a role in breast cancer development, progression, and invasiveness. (vi.236-237, 241)
A Safer Treatment Option?
Unfortunately many substances that stimulate adiponectin come with potential adverse side effects. As doctors look to break the link between metabolic syndrome and cancer, natural and safe plant compounds that promote adiponectin (such as those found in turmeric) may prove to be desirable treatment options. (vi.213, 236-237)
Also referred to as an adipokine (to show it is a cytokine secreted by adipocytes, which are fat cells).
(

vi

.241)
Join the 1000s of People Who Are Discovering the Benefits of Turmeric.
---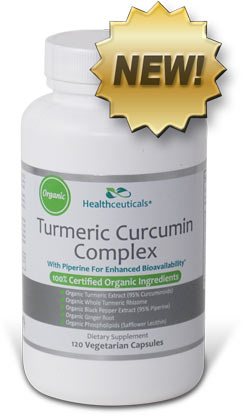 Healthceuticals® Turmeric Curcumin Complex
100% Certified
Organic ingredients
Organic Turmeric Extract - standardized to 95% curcuminoids.
Organic Whole Turmeric - provides full spectrum antioxidant, anti-inflammatory turmeric benefits, including turmerones and numerous vitamins, minerals, and phytonutrients
Organic Black Pepper Extract - standardized to 95% piperine; dramatically enhances bioavailablity.
Organic Phospholipids - markedly improve absorption.
Organic Ginger - works synergistically with turmeric to provide more powerful benefits.
Absolutely FREE of potentially harmful additives and fillers such as magnesium stearate.