Turmeric Compounds Reduce Symptoms of Oral Lichen Planus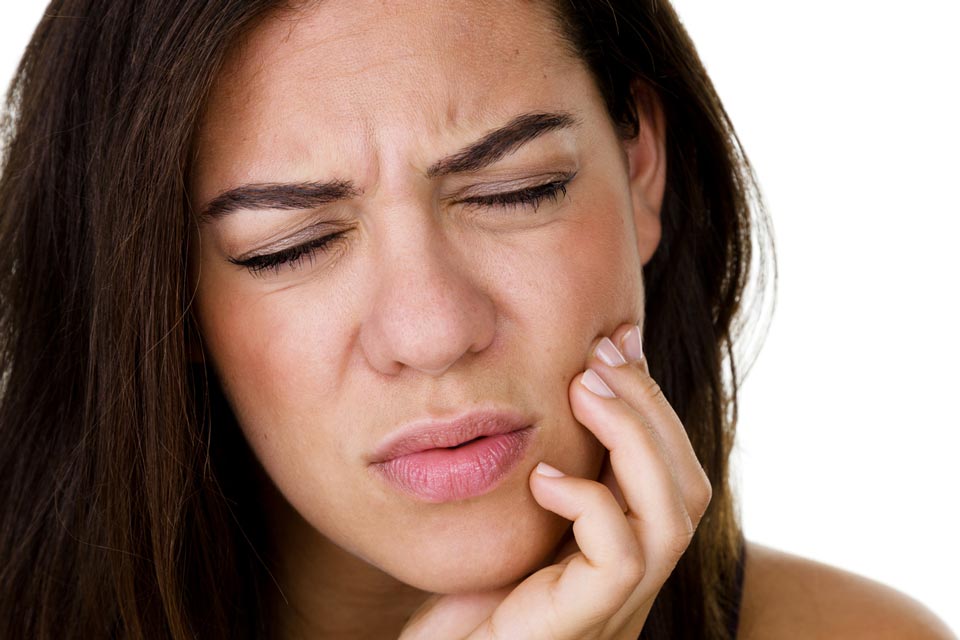 It may sound like a fungal infection, but oral lichen planus is actually a chronic inflammatory skin condition in the mouth. Evidence suggests it may be an autoimmune disorder. There is currently no cure for oral lichen planus, and the painful symptoms may seriously impair quality of life. In addition, oral lichen planus may increase the risk of developing cancer. (viii.218-220)
Fortunately most cases do not cause symptoms that require treatment. For those who do have painful oral lichen planus, topical and systemic drugs are prescribed to reduce symptoms. Research shows that turmeric's curcumin compounds can effectively treat oral lichen planus, and may be a safer option. (viii.218, 221)
In fact, conclusions from a recent Cochrane medical expert review imply turmeric compounds may actually have more evidence of effectiveness than conventional drugs. As of the date of review in 2011, there were no randomized clinical trials comparing how effective steroid treatments are to placebo. Further, conventional immunosuppressant treatments were no better than steroids in clinical trials. On the other hand, according to a small randomized clinical study, turmeric curcuminoids were more effective in treating oral lichen planus than placebo in the majority of patients. (viii.222)
Who's at Risk for Oral Lichen Planus?
Oral lichen planus usually occurs in adults. Medical opinion on whether or not whether men or women are more likely to develop the lesions varies. Generally speaking, there is agreement that more women than men develop the condition. (viii.218, 219, 223)
The exact cause of the condition is unknown. However, studies indicate that some possible triggers and associated conditions with oral lichen planus include: (viii.218, 219)
How Do I Know I Have Oral Lichen Planus?
Signs of oral lichen planus are 3 types of lesions: (viii.219)
White patches — usually not painful.
Inflamed, red, irritated patches that are painful or cause a burning sensation.
Sores.
The most common site for oral lichen planus is inside the cheeks. However, lesions can occur on the tongue, lips, and in the throat. Sometimes people who have oral lichen planus also have it elsewhere, including the scalp, genitals, and nails. (viii.219)
How Can Turmeric Compounds Help?
For patients with painful oral lichen planus, initial conventional medical treatment is typically topical corticosteroids. If the sores and inflamed areas do not respond to steroids, immunosuppressant drugs (oral and topical) are used. (viii.220, 225)
Similar to corticosteroids and immunosuppressants, the curcuminoids in turmeric are powerful anti-inflammatory compounds. In particular, curcumin suppresses TNF, the same inflammatory protein blocked by drugs prescribed for oral lichen planus. (viii.12, 220, 226)
Topical retinoid cream is sometimes prescribed, but can irritate the mouth. Oral retinoids may also be taken. However, both can cause birth defects and should not be taken by pregnant women or those who are planning on pregnancy close to the time of treatment. (viii.219)
Evidence of Turmeric's Benefit from University of California Clinical Trials
Medical staff from the Department of Orofacial Sciences at the university's School of Dentistry conducted a randomized, placebo-controlled clinical study in 2003-2004 involving patients with oral lichen planus. Participants were assigned to take either 2000 mg/day of curcuminoids or a placebo for 7 weeks. The patients were also treated with prednisone for the first week. However, the study was ended early when the first assessment failed to show any significant improvement. (viii.220, 225)
The researchers collected follow-up data from 25 of the 33 patients who participated in this clinical trial in 2009. Data showed that 18 of them continued to take curcuminoids for an average of 30 months, at doses of 500-3000 mg/day. Over half of these patients reported that the turmeric compounds definitely controlled their symptoms, while the rest of the patients (8 of 18) said they were unsure. (viii.227)
Second Clinical Trial Shows Higher Doses of Curcuminoids Are More Effective
Before this follow-up data was collected, the same university group conducted a second clinical trial involving 20 patients with the condition. This time patients were randomly assigned to take 6000 mg/day of curcuminoids or a placebo. Those who took the turmeric compounds showed clinically reduced symptoms (less redness and ulcers). (viii.222)
Turmeric Compounds Reduce Symptoms in 60% of Patients with Oral Lichen Planus
When follow-up data was collected almost 16 months later, all of the 20 participants in the second clinical trial had elected to continue taking curcuminoids. Doses ranged between 1000-6000 mg/day, with an average dose of about 5000 mg/day. Of the 19 patients, 2 of them reported no improvement of symptoms with doses of 1500-2500 mg/day. Another 5 said they were unsure. The remaining 12 felt that the curcuminoids had definitely helped with their symptoms. (viii.227)
Turmeric Compounds Are Effective and Have Less Risk of Serious Side Effects
In total, turmeric compounds relieved symptoms of oral lichen planus for 60% of patients from these two clinical trials. Side effects were mild (stomach ache and diarrhea) and occurred with higher doses in some patients. (viii.227)
These results suggest that curcuminoids from turmeric could provide a natural, effective alternative to corticosteroids and immunosuppressant prescription drugs, which can have more serious side effects. (viii.218, 219, 226)
Potential Corticosteroid Side Effects (

viii

.218)
Potential Retinoid Side Effects (

viii

.218)
Adverse side effects from corticosteroids, retinoids, and immunosuppressant drugs usually occur with chronic use. Since oral lichen planus is typically a chronic condition, turmeric may also be a safer choice than prescription drugs for oral lichen planus. (viii.218, 219)
Human papilloma virus.
Sweet's Syndrome and skin rashes.
(

viii

.225)
Imuran™ and Azasan® (azathioprine).
(

viii

.225)
Over-the-counter supplements.
(

viii

.226)
Such as the immunosuppressant Imuran™.
(

viii

.225)
Join the 1000s of People Who Are Discovering the Benefits of Turmeric.
---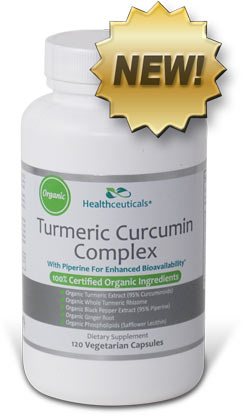 Healthceuticals® Turmeric Curcumin Complex
100% Certified
Organic ingredients
Organic Turmeric Extract - standardized to 95% curcuminoids.
Organic Whole Turmeric - provides full spectrum antioxidant, anti-inflammatory turmeric benefits, including turmerones and numerous vitamins, minerals, and phytonutrients
Organic Black Pepper Extract - standardized to 95% piperine; dramatically enhances bioavailablity.
Organic Phospholipids - markedly improve absorption.
Organic Ginger - works synergistically with turmeric to provide more powerful benefits.
Absolutely FREE of potentially harmful additives and fillers such as magnesium stearate.