Use Turmeric Dye for Naturally Safe Play Dough & Paint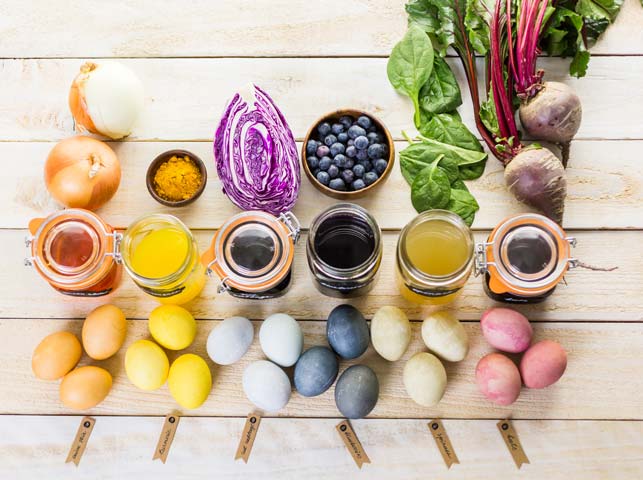 Turmeric was traditionally used in India and Southeast Asia to dye cloth and applied to the skin for ceremonial temporary tattoos. (xii.1)
But using turmeric as paint or dye was not confined to those geographical regions:
In Sweden, turmeric was occasionally used as yellow paint in 18th-19th century wall hangings (called bonader). (

xii

.44)
Europeans used turmeric mixed with alcohol and tin oxide to make a metallic orange paint referred to as orange lake in the 1700s. A watercolor cool-yellow wash was also made by dissolving turmeric root (from either C. longa or C. zedoaria) in water. An ounce of turmeric to a pint of alcohol was used to stain wood yellow. (

xii

.45, 46)
Temple murals from the 14th century in Thailand incorporated turmeric as a paint pigment. (

xii

.47)
You might want to try it to safely color homemade play dough or hard-boiled, unshelled eggs, or as a safe finger paint:
To make the dye: (

xii

.38)
Add ¼ cup of turmeric powder to 2 cups of water and stir.
Cook over low heat for 60 minutes.
Cool and strain off any bits or clumps of powder.
To make the play dough: (

xii

.38)
Add a few drops of the turmeric dye to a cup of clear water.
Mix in 1 cup of cornstarch.
Store covered in the refrigerator (if it dries out, just add a few drops of water).
To make homemade finger paint: (

xii

.38)
Grate a bar of natural hand soap with a cheese grater to make ⅓ cup of soap flakes. Dissolve in ½ cup of boiling water.
Mix dissolved soap with the following:
1 cup cornstarch
⅓ cup cold water
After it thickens, add drops of turmeric dye to color. You can divide the mixture into separate bowls and use other natural food dyes to create other colors (using the recipe above but substituting foods such as beets, coffee, blueberries, etc. for turmeric).
Join the 1000s of People Who Are Discovering the Benefits of Turmeric.
---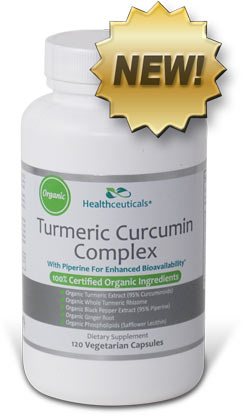 Healthceuticals® Turmeric Curcumin Complex
100% Certified
Organic ingredients
Organic Turmeric Extract - standardized to 95% curcuminoids.
Organic Whole Turmeric - provides full spectrum antioxidant, anti-inflammatory turmeric benefits, including turmerones and numerous vitamins, minerals, and phytonutrients
Organic Black Pepper Extract - standardized to 95% piperine; dramatically enhances bioavailablity.
Organic Phospholipids - markedly improve absorption.
Organic Ginger - works synergistically with turmeric to provide more powerful benefits.
Absolutely FREE of potentially harmful additives and fillers such as magnesium stearate.