Herbal Help to Prevent Colorectal Cancer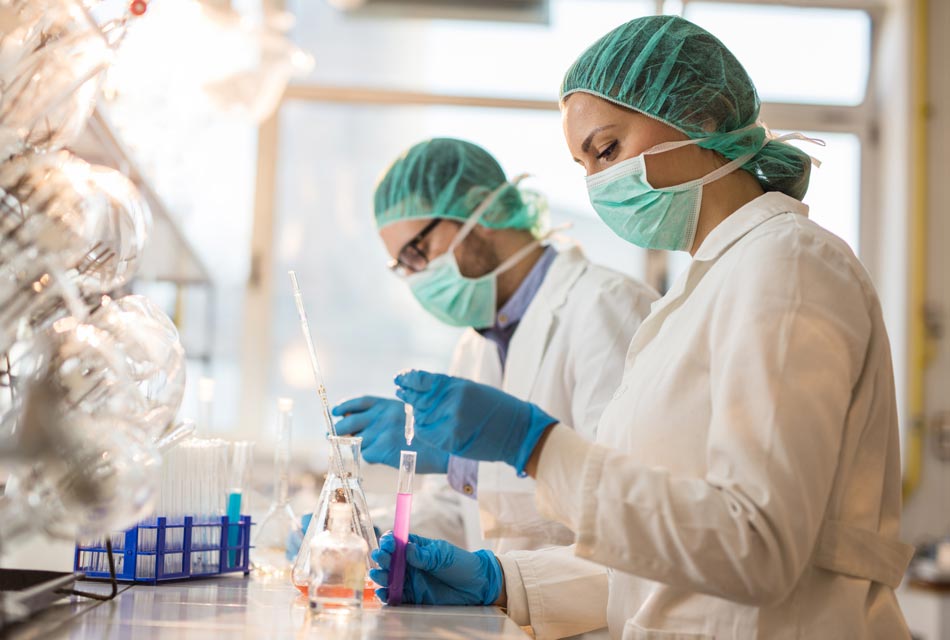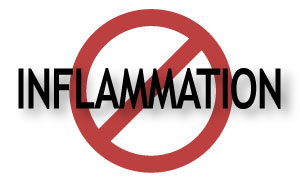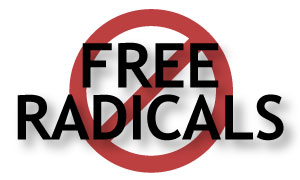 Turmeric has powerful antioxidant and anti-inflammatory properties that can help protect against cancer. Lab, animal, and clinical studies suggest that turmeric compounds can specifically help prevent colon and rectal cancers. Turmeric could also lower the increased risks from conditions linked to colorectal cancer. (vi.179, 213, 273)
Causes and Risk Factors for Developing Colorectal Cancer
There are some risk factors for colorectal cancer that can't be avoided, such as: (vi.273-274, 279)
Other diseases, diet, habits, and environmental factors are linked to higher rates of colorectal cancer. They may also promote existing disease. These factors include:
Reducing the Risks for Colorectal Cancer with Turmeric
Turmeric and its compounds may directly downplay conditions and factors linked to increased risk of colorectal cancer — including genetic disorders. Studies show that they:
Could help prevent and treat metabolic syndrome conditions (including obesity, diabetes, nonalcoholic fatty liver disease, and high cholesterol). (

vi

.213, 234-237, 289-290)
Counteract impact of diet choices (such as high fat and excessive alcohol) that may contribute to colon cancer. (

vi

.288, 291)
Block the absorption of cholesterol and its cancer-promoting effects on colorectal adenocarcinoma. (

vi

.134)
Prevent the formation of toxic acrylamides while frying food at high temperatures. (

vi

.229)
Prevent the growth of colorectal tumors before, during, or after exposure to known carcinogens. In multiple animal studies, curcumin significantly reduces the rate, number, and size of intestinal tumors (including invasive adenocarcinomas). (

vi

.11, 16, 290)
Limit the recurrence of ulcerative colitis. (

vi

.280)
Block infectivity of Helicobacter pylori bacteria. (

vi

.211)
Prevent the growth of H. pylori and its inflammatory effects that promote colorectal cancer. (

vi

.26)
The anti-inflammatory effects of turmeric compounds are crucial to turmeric's chemopreventive effects. For example, fisetin and curcumin block COX-2 enzymes and EGFR proteins. These factors stimulate the development and growth of colorectal tumors. In separate lab studies on colorectal cancer cells both turmeric compounds stopped cancer growth, acting as anti-inflammatory COX-2 inhibitors. (vi.78, 94, 273)
This could be especially helpful for people at high risk for colorectal cancer (such as those with FAP or IBD). According to the American Cancer Society, almost all people born with FAP develop colorectal cancer by age 40 unless the colon is surgically removed. FAP and IBD patients are typically treated with nonsteroidal anti-inflammatory drugs (NSAIDs) and FDA-approved COX-2 inhibitors. Both of these types of drugs can have serious adverse side effects not found with turmeric compounds. (vi.273-274, 279-280, 292)
In clinical trials involving FAP and IBD patients, curcumin helped reduce symptoms that increase the risk of developing colorectal cancer without negative side effects. The FAP researchers said that in these patients, the turmeric compound might actually be a safer treatment option than conventionally used drugs. (vi.273, 280)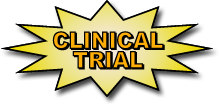 Table

VI

.29: Colon Cancer Chemopreventive Clinical Studies with Turmeric Compounds
DOSAGE
RESULTS

480 mg of curcumin and 20 mg of quercetin 3 times a day for an average of 6 months

FAP is a genetic condition that causes hundreds of polyps in the colon that eventually develop into colorectal cancer. When combined with natural quercetin, curcumin decreased the number of polyps in patients with FAP without toxic side effects. (vi.79, 273)

The 5 patients in this clinical study experienced over 60% decrease in the number of polyps. The combination of curcumin and quercetin also shrank the size of the remaining polyps by almost 51%. Turmeric also contains some quercetin. (vi.79, 273)

2 g/day of curcumin for 15 days, followed by 15 days at 4 g/day

Daily turmeric supplements

Researchers conducted a phase II clinical trial involving 41 patients undergoing a colonoscopy or sigmoidoscopy to screen for colon cancer. All patients were current or past smokers, a risk factor for colorectal cancer. (vi.279, 281)

The study measured curcumin's effect on various indicators associated with increased risk for colorectal cancer. The turmeric compound substantially reduced the number of aberrant crypt foci (ACF) lesions in the colon. (vi.281)

While some studies show a link between ACF levels and risk for developing colorectal cancer, others suggest the association is insignificant. However, results from a clinical study of colonoscopy patients show that history of long-term and/or heavy cigarette smoking is associated with higher ACF levels and advanced stages of colon cancer. (vi.281, 284)

These results suggest an even stronger link between ACF levels, toxic carcinogens, and colon cancer. Because of this, the American College of Gastroenterology has set lower age limits for colon cancer screening in smokers. (vi.281, 284)

Interestingly, a clinical trial conducted with chronic cigarette smokers showed that daily turmeric supplements lowered levels of carcinogenic substances in their urine. The results of these two studies suggests that turmeric and its curcumin compounds may help protect people at higher risk of developing colon cancer (and lung tumors as well). (vi.17, 281 284)

2 g/day curcumin (morning and evening) with either sulfasalazine or mesalamine for 12 months

Combining the turmeric compound curcumin with standard therapy drugs for ulcerative colitis substantially reduced the rate of recurrence from 36% to 23%. Curcumin also increased the time before relapse. Over 95% of the patients who took curcumin with the drug were symptom-free for more than 6 months, compared to about 79% of patients who took a placebo with the drug. (vi.280)

30 mg THERACURMIN, a water-soluble form of curcumin, dissolved in 100 ml of mineral water

Healthy adult volunteers were given either THERACURMIN curcumin in mineral water or plain mineral water to drink after consuming ethanol alcohol. The participants each drank 0.5 ml of alcohol per kg of body weight. Blood tests measuring ethanol and acetaldehyde levels were taken before drinking the alcohol and at 4 timed intervals after drinking water or the water/curcumin mix. The following week the groups switched between taking water or water/curcumin after alcohol consumption and the test was repeated. (vi.291)

Although the curcumin formulation did not significantly affect blood ethanol levels, it did substantially lower acetaldehyde levels in the blood.

Since acetaldehyde and excessive alcohol consumption are linked to colorectal tumor development, this suggests curcumin could help reduce this risk factor. (vi.279, 291)

Other studies mentioned indicate that whole turmeric extracts and herbal mixtures containing turmeric's curcumin compounds also relieve symptoms of excess alcohol consumption. Interestingly, the THERACURMIN form of the turmeric compound has much better bioavailability than regular curcumin—suggesting greater drug-like activity may be achieved in treating conditions such as cancer. (vi.291)
Most cases of colorectal cancer occur after age 50.
(

vi

.279)
FAP is responsible for about 1% of colorectal cancer cases.
(

vi

.279)
Also known as Lynch syndrome, HNPCC causes up to 5% of colorectal cancer.
(

vi

.279)
Having a parent, sibling, or child with the disease can double the risk of developing colorectal cancer.
(

vi

.279)
High blood pressure.
Especially in people who have smoked for many years and/or multiple packs per day.
(

vi

.284)
In fact, chemotherapy regimens commonly include leucovorin, a derivative of folic acid.
(

vi

.285)
A receptor protein needed by cancer-promoting growth factor proteins.
(

vi

.94)
Such as increased risk of serious heart problems (e.g., heart attacks) associated with Vioxx® and Celebrex®, two drugs that inhibit COX-2.
(

vi

.94)
Join the 1000s of People Who Are Discovering the Benefits of Turmeric.
---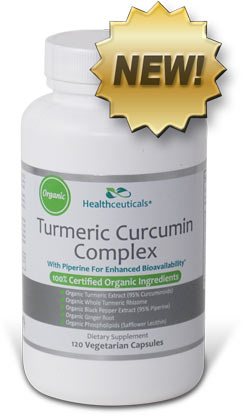 Healthceuticals® Turmeric Curcumin Complex
100% Certified
Organic ingredients
Organic Turmeric Extract - standardized to 95% curcuminoids.
Organic Whole Turmeric - provides full spectrum antioxidant, anti-inflammatory turmeric benefits, including turmerones and numerous vitamins, minerals, and phytonutrients
Organic Black Pepper Extract - standardized to 95% piperine; dramatically enhances bioavailablity.
Organic Phospholipids - markedly improve absorption.
Organic Ginger - works synergistically with turmeric to provide more powerful benefits.
Absolutely FREE of potentially harmful additives and fillers such as magnesium stearate.