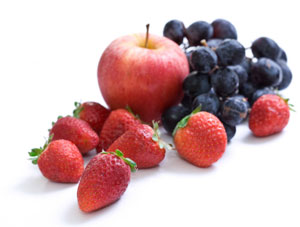 Fisetin
Table

II

.18: Fisetin (

ii

.19, 75-82)
WHAT IS IT?
An antioxidant flavone-type of flavonoid, fisetin is also found in apples, cucumbers, grapes, green tea, mango, onion, and strawberries. These fisetin-containing foods may be able to help with thinning hair, prevent cancer and keloids, and treat cellulite.
POTENTIAL HEALTH BENEFITS
Fisetin stimulates production of tumor suppressors while reversing activation of oncogenes that promote cancer growth. It also inhibits proteins involved in cancer cell multi-drug resistance to chemotherapy.
Helps trigger autophagy in cancer cells. This process breaks the malignant cells down and gets rid of them.
Lab studies show fisetin has toxic effects on prostate cancer cells.
Fisetin inhibits inflammatory enzymes that can oxidize the neurotransmitter dopamine in the brain. Preventing dopamine oxidation can limit the inflammation and free radical damage that contribute to Parkinson's disease.
Like curcumin, fisetin promotes longevity by helping stimulate or inhibiting certain protein activities in the body. These could help prevent diseases or conditions associated with aging.
Camellia sinensis
(green and black teas).
(

ii

.15)
Mangifera indica
.
(

ii

.82)
Fragaria
, a berry member of the rose family.
(

ii

.82)
Join the 1000s of People Who Are Discovering the Benefits of Turmeric.
---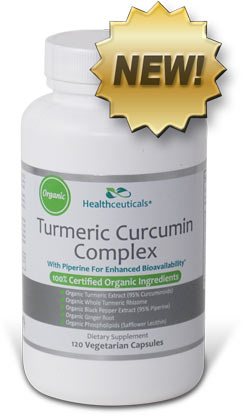 Healthceuticals® Turmeric Curcumin Complex
100% Certified
Organic ingredients
Organic Turmeric Extract - standardized to 95% curcuminoids.
Organic Whole Turmeric - provides full spectrum antioxidant, anti-inflammatory turmeric benefits, including turmerones and numerous vitamins, minerals, and phytonutrients
Organic Black Pepper Extract - standardized to 95% piperine; dramatically enhances bioavailablity.
Organic Phospholipids - markedly improve absorption.
Organic Ginger - works synergistically with turmeric to provide more powerful benefits.
Absolutely FREE of potentially harmful additives and fillers such as magnesium stearate.