Why Are Pro-Inflammatory Enzymes Important?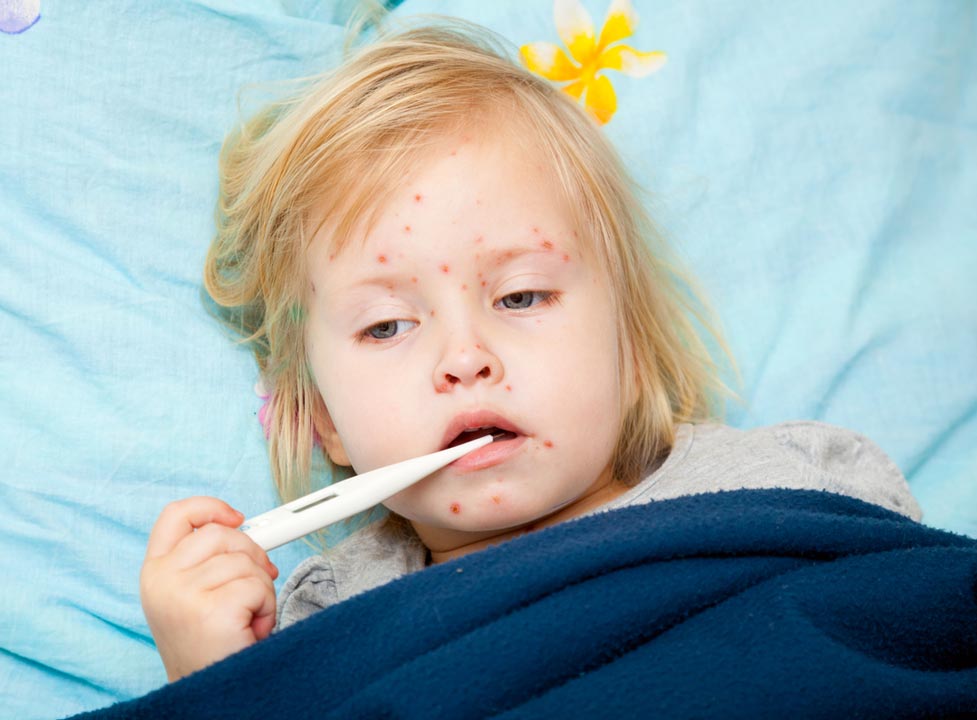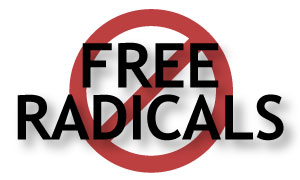 The complement system is an important weapon in our immune system's arsenal. Inflammatory enzymes (such as COX-2, 5-LOX, and iNOS) are produced by when the complement system is activated in response to: (iii.5, 44)
Levels of these inflammatory enzymes are normally very low or inactive. (iii.5)
What Do Pro-Inflammatory Enzymes Do?
When the immune and complement systems are activated in response to potential harm, arachidonic acid is mobilized. Arachidonic acid is a polyunsaturated fatty acid that's part of cell membranes. COX and LOX enzymes break down arachidonic acid to produce substances that do the following: (iii.5, 44)
What Happens if Inflammatory Enzymes Are Unregulated?
Unregulated activity of inflammatory enzymes and their inflammatory byproducts (such as PGE2) contribute in many diseases and aging. The free radical damage they cause is a primary factor in conditions such as cancer, kidney, and liver disease, and neurodegenerative conditions. (iii.37, 45, 46)
Effects of Turmeric and Turmeric Compounds on Pro-Inflammatory Enzymes
Inhibiting inflammatory enzymes with anti-inflammatory drugs or herbs can help prevent and treat their negative health effects. Turmeric compounds are not only anti-inflammatory, but many have powerful antioxidant effects as well. These can protect cells from the free radical damage caused by unregulated pro-inflammatory enzymes. (iii.1)
Lab, animal, and human studies demonstrate that turmeric contains many nutrients and phytochemical compounds that inhibit inflammatory enzymes, suggesting benefit in a number of diseases such as: (iii.37, 45, 47, 48)
Plays a role in asthma.
(

iii

.44)
Such as phagocytosis.
(

iii

.44)
Join the 1000s of People Who Are Discovering the Benefits of Turmeric.
---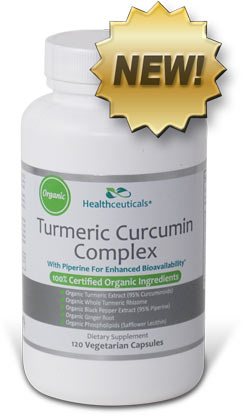 Healthceuticals® Turmeric Curcumin Complex
100% Certified
Organic ingredients
Organic Turmeric Extract - standardized to 95% curcuminoids.
Organic Whole Turmeric - provides full spectrum antioxidant, anti-inflammatory turmeric benefits, including turmerones and numerous vitamins, minerals, and phytonutrients
Organic Black Pepper Extract - standardized to 95% piperine; dramatically enhances bioavailablity.
Organic Phospholipids - markedly improve absorption.
Organic Ginger - works synergistically with turmeric to provide more powerful benefits.
Absolutely FREE of potentially harmful additives and fillers such as magnesium stearate.