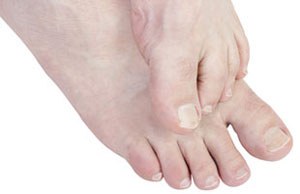 Natural Herbal Help for Skin Rashes & Chronic Skin Conditions
Turmeric is prescribed in traditional medicine such as Ayurveda and Unani for different types of skin conditions, including acne, fungal infections (such as athlete's foot), and bug bites. Turmeric is also used to help treat hereditary, infectious, and inflammatory skin diseases. Most of these cause visible rashes, some with dry and itchy skin. (ix.1-6)
These traditional uses of turmeric have solid footing in modern research as well. Studies suggest that turmeric (by itself and with other herbal ingredients) and its compounds may relieve symptoms and help resolve skin conditions such as: (ix.1-4, 7-9)
Worried Topical Turmeric or Curcumin will Turn Skin Yellow?
Curcumin compounds in turmeric make its rhizome a deep yellow-gold color. Experts say that encapsulated curcumin helps reduce yellow staining. (ix.3, 10)
Another option for topical turmeric-based products is tetrahydrocurcumin (THC). An ivory-colored natural metabolite of curcumin, THC is used in cosmetics. Studies show that it also has the same beneficial effects on skin cells as curcumin, only in higher doses. (ix.10-11)
According to one clinical trial, taking an oral supplement of turmeric's curcumin compounds could even help people exposed to chemical warfare. Mustard gas causes a chronic skin rash that's extremely itchy. In the 4-week trial, curcumin significantly reduced pruritus symptoms in the patients who took 1 g/day of it (compared to those who took a placebo). The turmeric compound also decreased inflammatory proteins in the blood, which may explain its anti-itch effect. (ix.12)
How Can Turmeric Help?
Turmeric and its compounds have antioxidant, anti-inflammatory, and antihistamine effects that are important in treating skin conditions. Some of the specific compounds found in turmeric that are thought to be useful for skin conditions include: (ix.13-16)
In particular, curcumin has been well-studied. It is a potent anti-inflammatory agent. How can an anti-inflammatory help skin conditions? A primary example involves blocking activation of a protein called nuclear factor kappa-light-chain-enhancer of activated B cells, or NF-κB for short. NF-κB is a type of protein called a transcription factor. It triggers genes involved in many diseases — including psoriasis and skin cancer). Turmeric's curcumin compounds blocks NF-κB and other pro-inflammatory proteins. (ix.3, 17)
Other compounds in turmeric, such as 1,8-cineole, help natural substances that don't dissolve well in water (such as curcumin) absorb into the skin better. Both human and animal studies show that turmeric and curcumin can help relieve symptoms of skin conditions and even help heal some of them. Turmeric may also help prevent scarring that some rashes may leave. (ix.3, 14, 18)
Scientifically referred to as pruritus.
(

ix

.4)
An inflammatory, scaly, very itchy skin rash that can appear red, swollen, and cause oozing. It's a hereditary condition and may be linked to
allergies
,
pink eye
, and
asthma
.
(

ix

.4)
A dermatitis-like inflammatory rash.
(

ix

.4)
Characterized by severely dry, scaly skin; some cases are caused by a genetic defect.
(

ix

.9)
Itchy, infectious rash caused by mites.
(

ix

.4)
Join the 1000s of People Who Are Discovering the Benefits of Turmeric.
---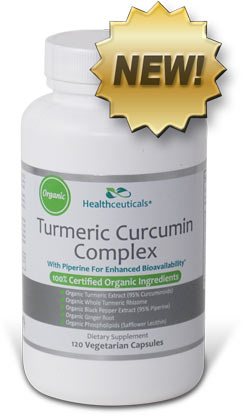 Healthceuticals® Turmeric Curcumin Complex
100% Certified
Organic ingredients
Organic Turmeric Extract - standardized to 95% curcuminoids.
Organic Whole Turmeric - provides full spectrum antioxidant, anti-inflammatory turmeric benefits, including turmerones and numerous vitamins, minerals, and phytonutrients
Organic Black Pepper Extract - standardized to 95% piperine; dramatically enhances bioavailablity.
Organic Phospholipids - markedly improve absorption.
Organic Ginger - works synergistically with turmeric to provide more powerful benefits.
Absolutely FREE of potentially harmful additives and fillers such as magnesium stearate.