Vitamin C
Table

II

.42: Vitamin C (

ii

.1, 15, 82, 86, 159)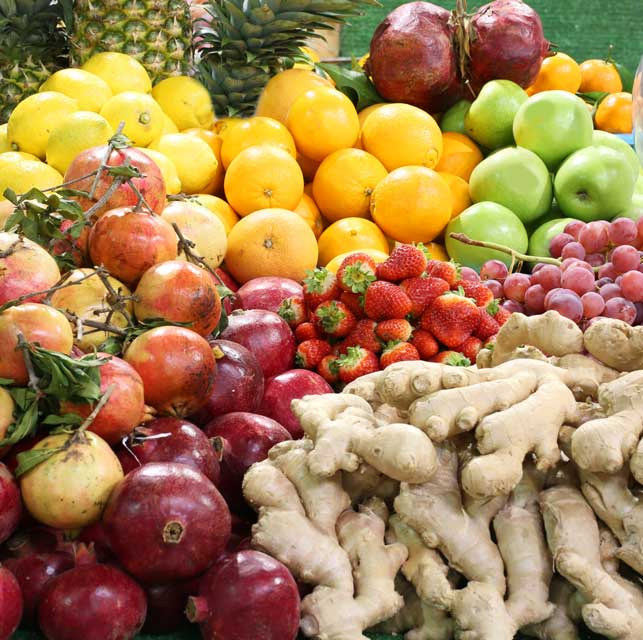 WHAT IS IT?
Vitamin C is the same as ascorbic acid and dissolves in water. This antioxidant nutrient is involved in over 300 different tissues or processes in the human body. Vitamin C is a necessary nutrient for the production of collagen. It improves the effectiveness of other antioxidants such as vitamin E. Our bodies need vitamin C in order for folic acid and iron to work properly. Vitamin C deficiency causes scurvy, with symptoms of anemia, bruising, fatigue, loose teeth, and soreness. Not getting enough vitamin C can even put you in a bad mood!
Vitamin C is not stored and isn't manufactured in the body — which means you have to get it from your diet or supplements. Lots of fruits and vegetables contain vitamin C, such as acerola, alfalfa, apples, bell peppers, blueberries, broccoli, Brussels sprouts, carrots, cauliflower, cranberries and cranberry juice, guava, kiwi, lemon, lime, lycium fruit, mango, oranges and orange juice, papaya, parsley, potatoes, red and black dates, strawberries, tea, and tomatoes. Besides turmeric, herbs and spices that contain vitamin C include absinthe, allspice, basil, bilberry, Cherokee rosehip, chickweed, coriander, dandelion, fenugreek, gotu kola, hawthorn, juniper berries, marjoram, nettle, purslane, rose hips, St. John's wort, bee pollen, royal jelly, almonds, and honey also contain vitamin C.
Foods, spices, and herbs that contain vitamin C could help cancer, keep your nails healthy, reduce stress, and help treat cellulite and thinning hair.
POTENTIAL HEALTH BENEFITS
Research shows that vitamin C has many health benefits and properties, including:



Join the 1000s of People Who Are Discovering the Benefits of Turmeric.
---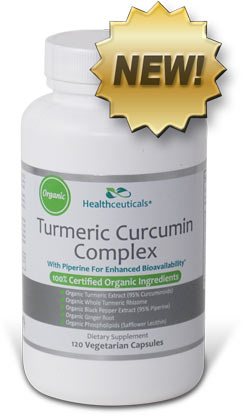 Healthceuticals® Turmeric Curcumin Complex
100% Certified
Organic ingredients
Organic Turmeric Extract - standardized to 95% curcuminoids.
Organic Whole Turmeric - provides full spectrum antioxidant, anti-inflammatory turmeric benefits, including turmerones and numerous vitamins, minerals, and phytonutrients
Organic Black Pepper Extract - standardized to 95% piperine; dramatically enhances bioavailablity.
Organic Phospholipids - markedly improve absorption.
Organic Ginger - works synergistically with turmeric to provide more powerful benefits.
Absolutely FREE of potentially harmful additives and fillers such as magnesium stearate.