Turmeric Compounds May Help Prevent Painful Periostitis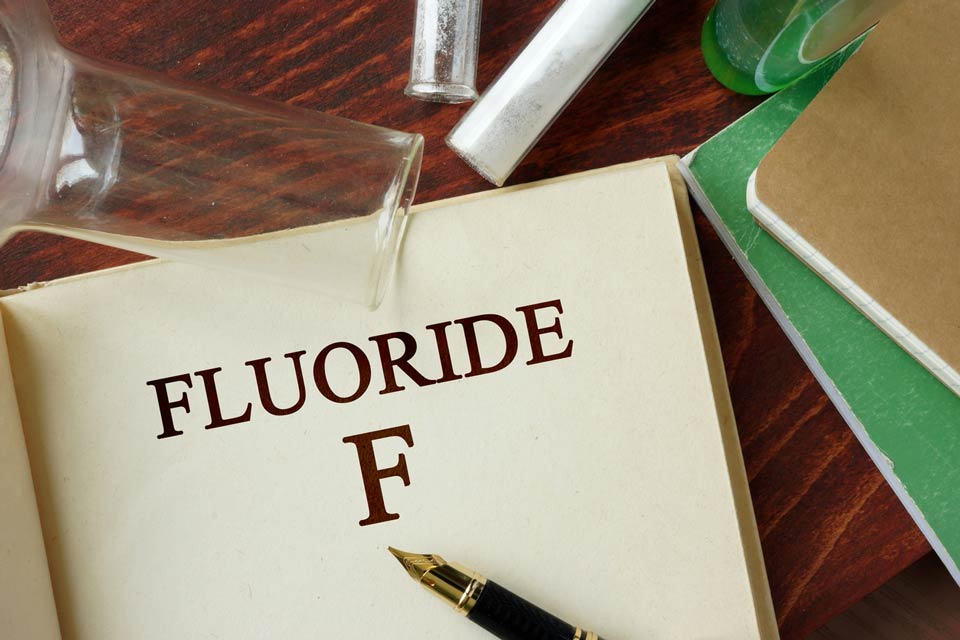 Chronic exposure to high levels of fluoride can cause fluorosis—an accumulation of toxic levels of fluoride in the bones, teeth, and certain organs. Fluorosis can lead to painful periostitis, a condition characterized by excess bone formation. The fluoride not only stimulates this, it also integrates itself into the bone structure. This makes the bone abnormally dense, brittle, and painful. Fluorosis has also been associated with an increased risk of: (v.198, 199)
Where Does Too Much Fluoride Come From?
Fluoride is a toxin that accumulates in tissue. There are many sources of excess fluoride, including: (v.198, 199)
Environmental pollution from manufacturing (such as aluminum, plastics, light bulb etching).
Contained in air conditioning and refrigeration chemicals.
Domestic water supply (naturally occurring or added to water supply).
Toothpaste and as an ingredient in other dental products.
Consumption of plants contaminated with accumulated high levels of fluoride.
Drugs that contain fluoride prescribed to treat dangerous invasive fungal infection in cancer patients, people who receive organ transplant, and others at risk of infection.
Can Turmeric Compounds Help?
Researchers say that curcumin supplements could help protect against the toxic effects of fluoride. In lab studies, curcumin compounds from turmeric significantly reduced DNA damage in human blood cells exposed to fluoride. (v.200)
Such as voriconazole and posaconazole.
(

v

.199)
Join the 1000s of People Who Are Discovering the Benefits of Turmeric.
---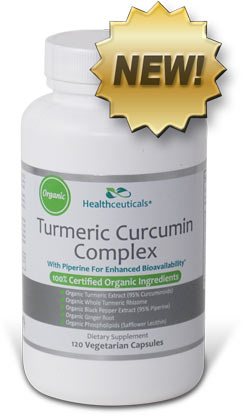 Healthceuticals® Turmeric Curcumin Complex
100% Certified
Organic ingredients
Organic Turmeric Extract - standardized to 95% curcuminoids.
Organic Whole Turmeric - provides full spectrum antioxidant, anti-inflammatory turmeric benefits, including turmerones and numerous vitamins, minerals, and phytonutrients
Organic Black Pepper Extract - standardized to 95% piperine; dramatically enhances bioavailablity.
Organic Phospholipids - markedly improve absorption.
Organic Ginger - works synergistically with turmeric to provide more powerful benefits.
Absolutely FREE of potentially harmful additives and fillers such as magnesium stearate.