Treating Orbital Pseudotumors with Turmeric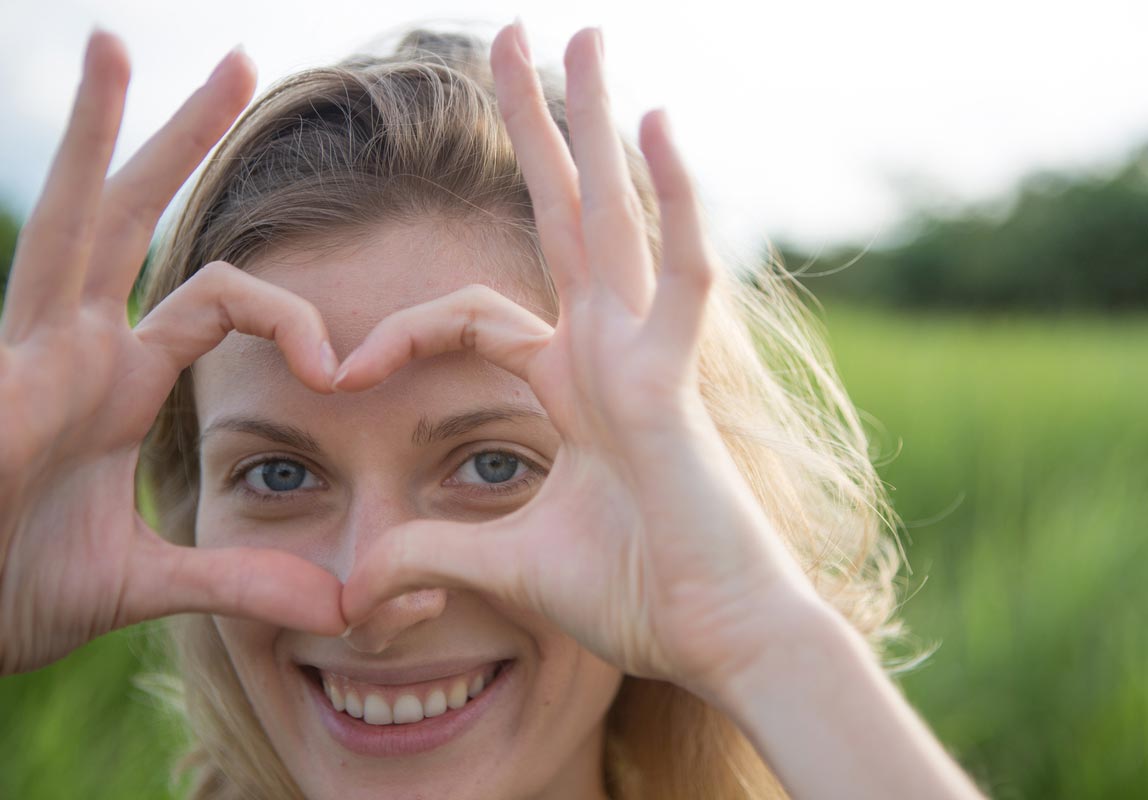 According to one clinical study, the turmeric compound curcumin could be an effective treatment option for this common eye condition. Orbital pseudotumors are benign eye growths that mostly occur in adults. If they are left untreated, however, they can cause vision loss. (viii.164)
Symptoms and Causes of Orbital Pseudotumors
Patients with orbital pseudotumors typically must undergo various medical tests (such as sonogram, CT-scan, MRI, and biopsy). This is because symptoms can mimic that of a lymphoid tumor. In general lymphoid tumors are a more defined mass, while orbital pseudotumors show the following: (viii.164)
Swollen eyelid.
Pain.
Bloodshot eyes.
Folds in the retina.
Damage to the optic nerve.
Orbital pseudotumors are considered an inflammatory condition. The definitive cause of the condition is unknown. However, some evidence suggests these pseudotumors are related to an immune system response to infection or improper healing to a wound. (viii.164)
Most telling is that at the cellular level, orbital pseudotumors show some granulomatous type of inflammation. When the acute immune system response fails to get rid of the initial cause of irritation (e.g., bacteria, fungi, or foreign object) the body surrounds the tissue with immune system cells. These cells, called macrophages, sometimes fuse with cytoplasm into giant cells. Granulomatous inflammation is a protective response to limit the chronic inflammation at the local level to that area of the body. (viii.164,165)
Involvement of any of the muscles around the eye is considered a subtype of the condition referred to as orbital myositis. This subtype seems to occur twice as frequently in women and is more difficult to treat. Orbital pseudotumors are also associated with various autoimmune and chronic inflammatory conditions, such as: (viii.164)
Evidence of Turmeric's Benefit
Typically, treatment for orbital pseudotumors involves systemic steroids, which can have a number of adverse side effects. Steroids aren't always effective, either, with 25-50% of patients not responding to treatment. In those who don't respond to steroids, conventional treatment is typically radiation — also not 100% effective. (viii.166)
In a small clinical study, 8 patients from 5-50 years old were given 1125 mg/day of the turmeric compound curcumin in 3 evenly divided doses. Patients took the curcumin until the condition was resolved, which took 6-22 months. Of the 5 patients who completed the study, 4 of them completely recovered and the 5th showed a partial recovery. The only remaining symptom in the patient with partial recovery was marginally restricted eye movement. Further, there were no negative side effects reported by the study participants. (viii.166)
Three participants had dropped out within 2 months, but with no reported adverse side effects.
(

viii

.166)
Join the 1000s of People Who Are Discovering the Benefits of Turmeric.
---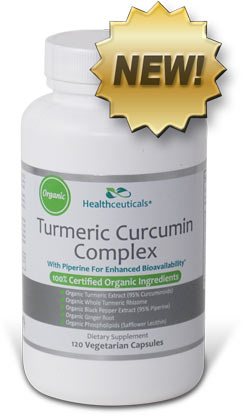 Healthceuticals® Turmeric Curcumin Complex
100% Certified
Organic ingredients
Organic Turmeric Extract - standardized to 95% curcuminoids.
Organic Whole Turmeric - provides full spectrum antioxidant, anti-inflammatory turmeric benefits, including turmerones and numerous vitamins, minerals, and phytonutrients
Organic Black Pepper Extract - standardized to 95% piperine; dramatically enhances bioavailablity.
Organic Phospholipids - markedly improve absorption.
Organic Ginger - works synergistically with turmeric to provide more powerful benefits.
Absolutely FREE of potentially harmful additives and fillers such as magnesium stearate.