Turmeric Helps Patients with Lupus Nephritis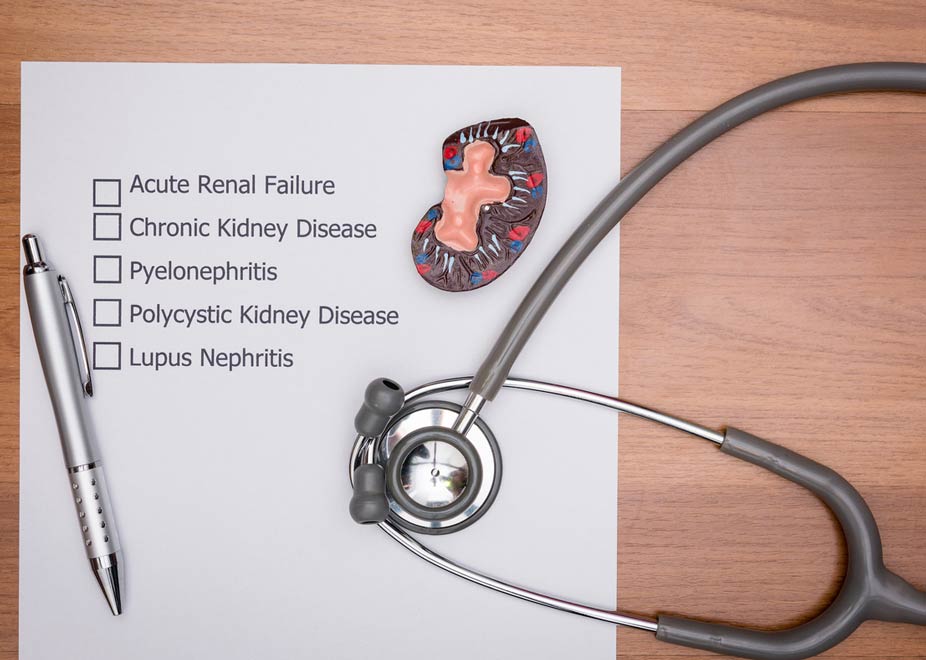 Systemic lupus erythematosus, commonly known as lupus, is a chronic autoimmune disease that can affect many different organs in the body. People with lupus are at high risk of developing lupus nephritis — the type of kidney disease lupus causes. (vii.217, 278)
Conventional treatment includes immunosuppressive corticosteroid drugs and cyclophosphamide. These therapies increase the risk of infections; cyclophosphamide may also increase the risk of infertility and cancer. Even with treatment flare-ups frequently recur, and a small number of patients become treatment-resistant. (vii.217, 278)
What Makes Lupus Nephritis So Dangerous?
Lupus nephritis is considered one of the most serious complications of lupus. Despite advances in treatment, it still significantly affects survival rates. (vii.278)
Data suggests that lupus nephritis develops in 50-60% of patients within 5 years of being diagnosed with lupus. The inflammation caused by auto-antibodies damage the kidneys and can progress to kidney failure. In addition, lupus nephritis increases the risk of developing high blood pressure and heart disease. (vii.217, 278)
How Can Turmeric Help?
Research suggests turmeric supplements could help improve the effectiveness of conventional treatment drugs: (vii.217)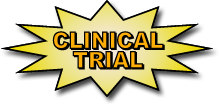 Clinical Evidence of Benefit in Patients with Active Lupus Nephropathy
STUDY DETAILS
STUDY RESULTS

Randomized, Double-Blind, Placebo Controlled Clinical Trial

24 patients with active, relapsing lupus nephropathy were randomly assigned to take a placebo or turmeric supplements along with conventional treatment therapy. (vii.217)

500 mg of turmeric three times a day for 3 months (or placebo), corticosteroids, and immunosuppressant medication

Turmeric supplements improved clinical measures of lupus nephritis. Results were significantly better than both baseline measurements and measurements of patients who had conventional treatment and placebo: (vii.217)

↓

Systolic blood pressure.

↓

Blood in urine.

↓

Proteins in urine (proteinuria).

↑

C4 proteins (which are depressed in lupus patients).

Maintaining normal kidney function and suppressing the effects of nephritis on the cardiovascular system is vital to treating lupus nephritis. (vii.217, 278)
One patient's condition was also refractory, or resistant, to treatment.
(

vii

.217)
Each capsule of 500 mg turmeric contained 22.1 mg of turmeric's curcumin compounds.
(

vii

.217)
Cyclophosphamide or mycophenolate mofetil.
(

vii

.217)
Join the 1000s of People Who Are Discovering the Benefits of Turmeric.
---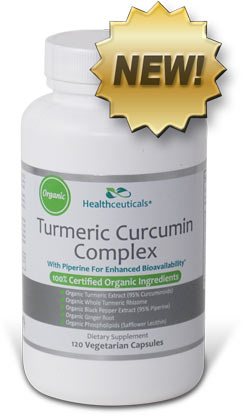 Healthceuticals® Turmeric Curcumin Complex
100% Certified
Organic ingredients
Organic Turmeric Extract - standardized to 95% curcuminoids.
Organic Whole Turmeric - provides full spectrum antioxidant, anti-inflammatory turmeric benefits, including turmerones and numerous vitamins, minerals, and phytonutrients
Organic Black Pepper Extract - standardized to 95% piperine; dramatically enhances bioavailablity.
Organic Phospholipids - markedly improve absorption.
Organic Ginger - works synergistically with turmeric to provide more powerful benefits.
Absolutely FREE of potentially harmful additives and fillers such as magnesium stearate.