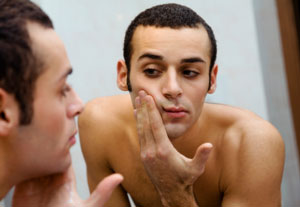 DHT: The Super-Hormone Factor
Testosterone is an androgen hormone. A related androgen, dihydrotestosterone, is literally testosterone on steroids. 5α-reductase, a steroidal enzyme, metabolizes testosterone into DHT, a more powerful androgen. (x.108)
What Makes DHT More Potent Than Testosterone?
In order for testosterone or DHT to work, they must bind to an androgen receptor on a cell. DHT binds to the same androgen receptors on cells as testosterone does. However, DHT's bonds are stronger and last longer than testosterone, which makes its effects more powerful. (x.108)
Is DHT Harmful?
Within normal limits, DHT is a necessary hormone. However, too much DHT can cause or contribute to a number of diseases and/or conditions. These include: (x.100, 108)
Join the 1000s of People Who Are Discovering the Benefits of Turmeric.
---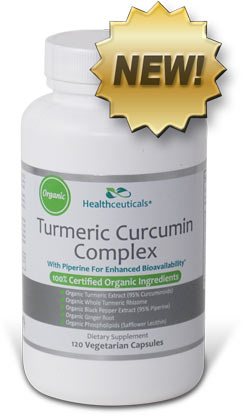 Healthceuticals® Turmeric Curcumin Complex
100% Certified
Organic ingredients
Organic Turmeric Extract - standardized to 95% curcuminoids.
Organic Whole Turmeric - provides full spectrum antioxidant, anti-inflammatory turmeric benefits, including turmerones and numerous vitamins, minerals, and phytonutrients
Organic Black Pepper Extract - standardized to 95% piperine; dramatically enhances bioavailablity.
Organic Phospholipids - markedly improve absorption.
Organic Ginger - works synergistically with turmeric to provide more powerful benefits.
Absolutely FREE of potentially harmful additives and fillers such as magnesium stearate.