How Do the Compounds in Turmeric Work Against Arthritis?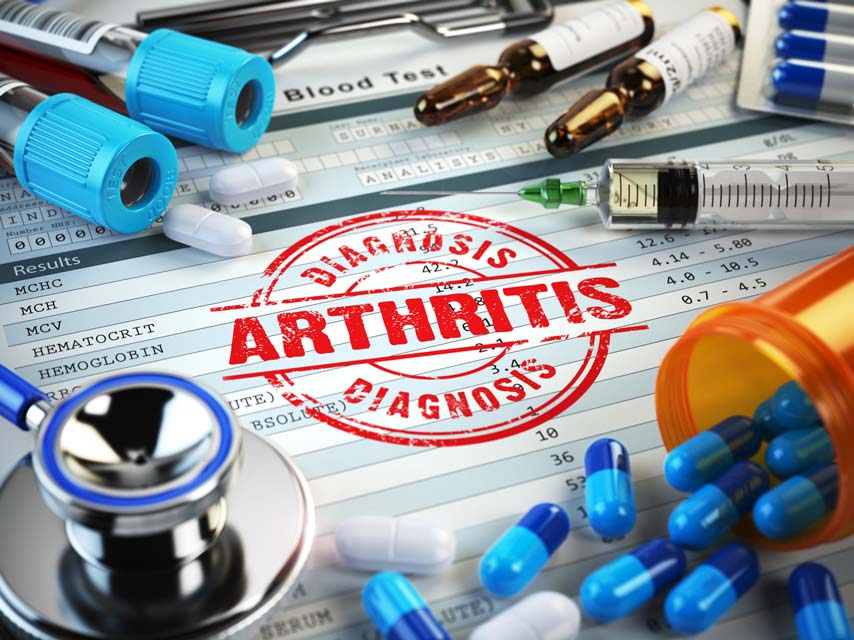 Multiple lab and animal studies show that whole turmeric extracts, turmeric essential oils, and the curcumin compounds in turmeric have anti-arthritic effects. Turmeric and its compounds work by blocking many of the proteins and destructive enzymes that promote inflammation. These are found in both rheumatoid and osteoarthritis. (v.190-192)
Some of these include:
Effects of Turmeric Compounds on Inflammation in Arthritis
ACTIVITY
WHY IS THIS IMPORTANT?

Suppresses STAT1 Transcription Factor Activity

Prevents expression of metalloprotease (MMP) enzymes that degrade cartilage. (

v

.186)

Reduces TNF-α Cytokine Protein Activity

Blocks Activation of NF-κB Transcription Factor Protein

Down-Regulates MIF Transcription Factor Activity

Strongly blocks production of MMP enzymes, particularly MMP-1 (collagenase) that breaks down collagen. (

v

.186)

Reduces IL-1β Cytokine Activity

↓ PGE2 Inflammatory Proteins

Prevents stimulation of inflammatory immune system cells in rheumatoid arthritis. (

v

.186)
Turmeric Compounds That May Help Rheumatoid Arthritis
As an autoimmune disease, rheumatoid arthritis is characterized by a dysfunctional immune system that leads to inflammation. Animal studies show curcumin compounds from turmeric suppress the disease-causing antibodies found in RA. (v.189)
Besides curcumin, other compounds in turmeric also prevent the activation of the transcription factor protein NF-κB. This transcription factor triggers dozens of genes that produce inflammatory proteins, including TNF-α, that play a key role in arthritis. By blocking NF-κB, experts suggest that these natural compounds may safely inhibit TNF-α's inflammatory activity in arthritis. Those compounds found in turmeric include: (v.186, 193)
Macrophage migration inhibitory factor.
(

v

.186)
Join the 1000s of People Who Are Discovering the Benefits of Turmeric.
---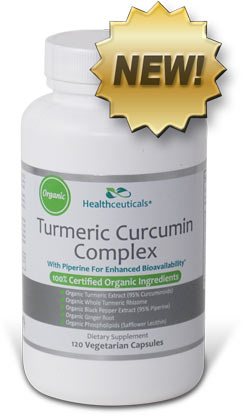 Healthceuticals® Turmeric Curcumin Complex
100% Certified
Organic ingredients
Organic Turmeric Extract - standardized to 95% curcuminoids.
Organic Whole Turmeric - provides full spectrum antioxidant, anti-inflammatory turmeric benefits, including turmerones and numerous vitamins, minerals, and phytonutrients
Organic Black Pepper Extract - standardized to 95% piperine; dramatically enhances bioavailablity.
Organic Phospholipids - markedly improve absorption.
Organic Ginger - works synergistically with turmeric to provide more powerful benefits.
Absolutely FREE of potentially harmful additives and fillers such as magnesium stearate.