Natural Help for Polycystic Kidney Disease
There are two forms of polycystic kidney disease (PKD) — both of which are genetic disorders that cause multiple cysts to grow in kidneys. The fluid-filled cysts can grow huge (some leading to kidneys weighing 20-30 lbs. each), damaging kidneys and cause them to malfunction. About 50% of the people who have ADPKD eventually have kidney failure, making it the 4th leading cause of end-stage renal disease. (vii.272)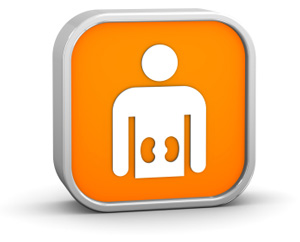 People with the most common form of PKD can also cause complications such as: (vii.272)
Cysts in pancreas and the liver.
Hypertension (common).
Heart valve problems.
Aneurysms in the brain.
Diverticulosis.
In lab and animal studies, turmeric's curcumin compounds reduced the volume of cysts and improved health of kidney cells. They do so by: (vii.273)
90% of people with PKD have autosomal dominant PKD (ADPKD).
(

vii

.272)
Join the 1000s of People Who Are Discovering the Benefits of Turmeric.
---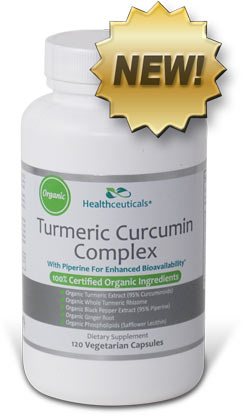 Healthceuticals® Turmeric Curcumin Complex
100% Certified
Organic ingredients
Organic Turmeric Extract - standardized to 95% curcuminoids.
Organic Whole Turmeric - provides full spectrum antioxidant, anti-inflammatory turmeric benefits, including turmerones and numerous vitamins, minerals, and phytonutrients
Organic Black Pepper Extract - standardized to 95% piperine; dramatically enhances bioavailablity.
Organic Phospholipids - markedly improve absorption.
Organic Ginger - works synergistically with turmeric to provide more powerful benefits.
Absolutely FREE of potentially harmful additives and fillers such as magnesium stearate.