Turmeric Iced Lemonade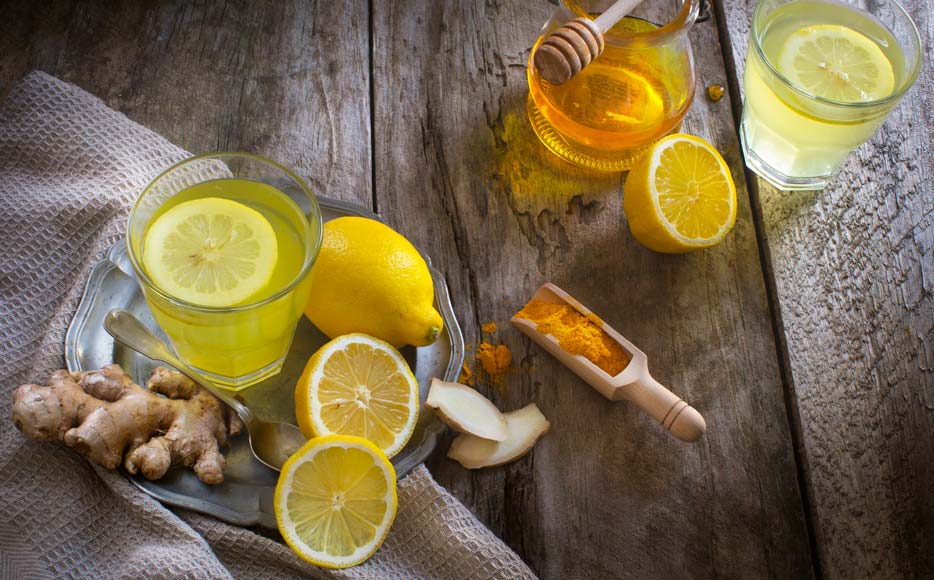 Nothing says summer like a cold glass of lemonade. Adding turmeric gives it a fun twist while allowing you to reap all the benefits that lovely spice has to offer.
Serves: 2
Total Time:
Ingredients:
2 cups water

1.5 cups ice

1/2 cup freshly squeezed lemon juice*

1-2 teaspoons turmeric powder, to taste**

1/4 teaspoon ginger powder, optional**

Stevia drops (1/4-1/2 teaspoon) or sweetener of choice, to taste
Dash of black pepper
Few sprigs fresh mint crushed or roughly chopped (optional)
Directions:
Combine all ingredients except mint in blender.
Blend for 60 seconds or until ice is at desired consistency.
Serve over more ice if desired.
If desired, place mint in bottom of glass and pour lemonade over it.
*You can adjust this amount to taste, and you may also substitute another citrus juice.
**Substitute 2 tablespoons finely grated turmeric root and 1 teaspoon finely grated ginger if desired. If you do so, add turmeric and ginger to 2 cups boiling water, remove from heat, and steep ten minutes. Then strain, cool, and add to blender with other ingredients to continue following instructions.
Black pepper is the dried, unripe seed of the woody
Piper nigrum
vine, white pepper is the dried ripe fruit with the outer part removed.
(

xii

.48)
Join the 1000s of People Who Are Discovering the Benefits of Turmeric.
---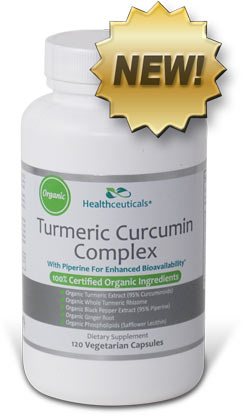 Healthceuticals® Turmeric Curcumin Complex
100% Certified
Organic ingredients
Organic Turmeric Extract - standardized to 95% curcuminoids.
Organic Whole Turmeric - provides full spectrum antioxidant, anti-inflammatory turmeric benefits, including turmerones and numerous vitamins, minerals, and phytonutrients
Organic Black Pepper Extract - standardized to 95% piperine; dramatically enhances bioavailablity.
Organic Phospholipids - markedly improve absorption.
Organic Ginger - works synergistically with turmeric to provide more powerful benefits.
Absolutely FREE of potentially harmful additives and fillers such as magnesium stearate.