Turmeric Mango-Banana Smoothie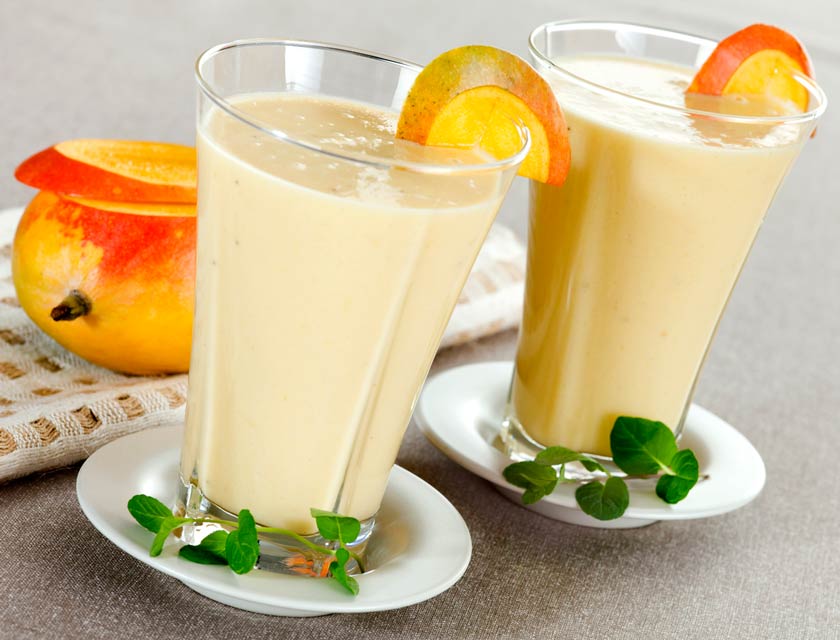 Whip up a healthy turmeric smoothie for breakfast or an energizing snack. Mango, banana, fresh ginger, and orange juice combined with turmeric and coconut (or almond) milk in the blender will yield a golden, healthful smooth drink.
Serves: 1-2
Total Time:
Ingredients:
1 ripe banana

1/2 cup mango chunks (frozen works great)

1 cup orange juice
1/4 cup coconut (or almond) milk

1/2 cup water

1 teaspoon freshly grated ginger or 1/4 teaspoon ground

2 teaspoons freshly grated turmeric or 1/2 teaspoon ground

Black pepper, pinch
Directions:
Join the 1000s of People Who Are Discovering the Benefits of Turmeric.
---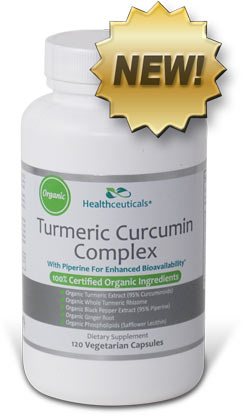 Healthceuticals® Turmeric Curcumin Complex
100% Certified
Organic ingredients
Organic Turmeric Extract - standardized to 95% curcuminoids.
Organic Whole Turmeric - provides full spectrum antioxidant, anti-inflammatory turmeric benefits, including turmerones and numerous vitamins, minerals, and phytonutrients
Organic Black Pepper Extract - standardized to 95% piperine; dramatically enhances bioavailablity.
Organic Phospholipids - markedly improve absorption.
Organic Ginger - works synergistically with turmeric to provide more powerful benefits.
Absolutely FREE of potentially harmful additives and fillers such as magnesium stearate.