Fresh Carrot Salad with Turmeric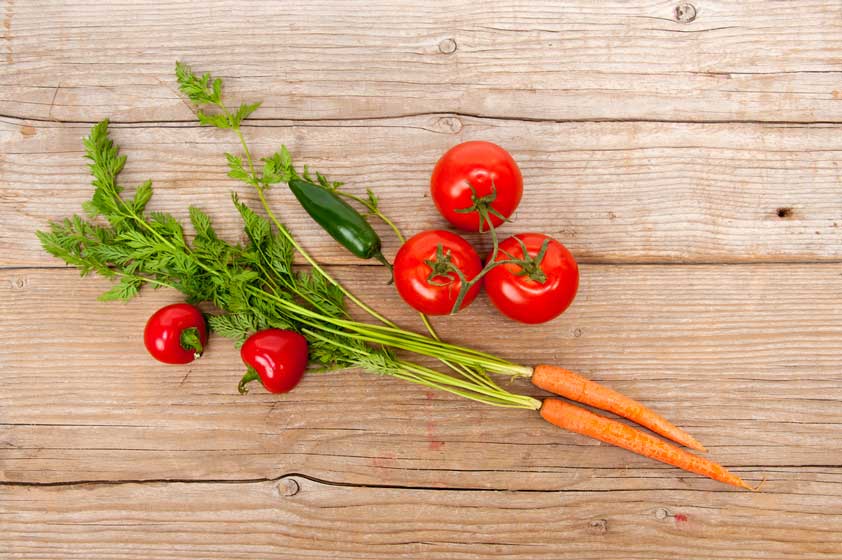 This delicious and filling carrot salad could be a side dish or a light summer luncheon. Shredded carrots are mixed with chopped tomatoes, shredded coconut, peanut powder, and lemon juice, then served with a dollop of chaunk, an Indian-style dressing that's made by heating mustard and cumin seeds with turmeric, chopped green chilies, and fresh cilantro (if desired) in oil.
Prep Time: 20 minutes
Serves: 6
Ingredients:
1 pound carrots, peeled and grated or spiralized
2 large, ripe tomatoes, chopped
¼ cup crushed peanuts
1 teaspoon sugar
1 teaspoon lemon juice
½ teaspoon salt, optional
2 tablespoons cilantro, chopped, optional
2 tablespoons coconut oil
¼ teaspoon turmeric
½ teaspoon cumin
½ teaspoon of mustard or sesame seeds, optional
2 tablespoons diced green chili peppers
Directions:
In a small bowl, mix sugar, lemon juice, and salt. Let sit for 10 minutes, and then add crushed peanuts and stir.
In a separate large bowl, toss carrots and tomatoes.
Top with peanut mixture. Set aside.
Heat oil in heavy-bottomed pan on stove over medium heat.
Add cumin, turmeric, mustard or sesame seeds, and green chili peppers.
Sauté for 1-2 minutes.
Pour oil over carrot salad, top with cilantro, and serve.
Join the 1000s of People Who Are Discovering the Benefits of Turmeric.
---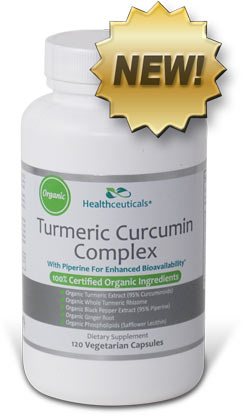 Healthceuticals® Turmeric Curcumin Complex
100% Certified
Organic ingredients
Organic Turmeric Extract - standardized to 95% curcuminoids.
Organic Whole Turmeric - provides full spectrum antioxidant, anti-inflammatory turmeric benefits, including turmerones and numerous vitamins, minerals, and phytonutrients
Organic Black Pepper Extract - standardized to 95% piperine; dramatically enhances bioavailablity.
Organic Phospholipids - markedly improve absorption.
Organic Ginger - works synergistically with turmeric to provide more powerful benefits.
Absolutely FREE of potentially harmful additives and fillers such as magnesium stearate.