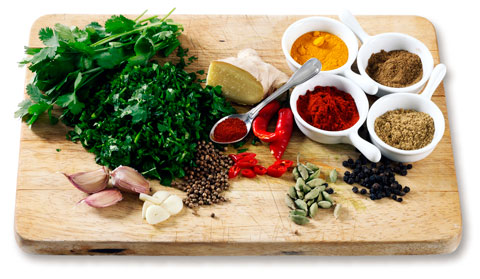 Adobo Dry Rub Seasoning Recipe
Prep Time: 5 minutes
Ingredients:
½ cup garlic powder
½ cup salt
¼ cup oregano, ground to fine powder
¼ cup cumin
2 tablespoons cup turmeric
2 tablespoons onions powder
2 tablespoons pepper, ground to fine powder, white or black
2 tablespoons chili powder
2 tablespoons cup paprika
2 tablespoons coriander (optional — see note)
Directions:
Combine all ingredients well and store in a sealed container until needed.
Note:
Many people have a strong aversion to the taste of cilantro. Due to genetics, cilantro tastes like soap to some people.
Coriander spice comes from the dried seeds (ground or whole) from the Coriandrum sativum plant; cilantro comes from the leaves (fresh or dried). Although both are from the same herb, they have distinctly different tastes — so even if you don't like cilantro, you may enjoy coriander.
Black pepper is the dried, unripe seed of the woody
Piper nigrum
vine, white pepper is the dried ripe fruit with the outer part removed.
(

xii

.48)
Join the 1000s of People Who Are Discovering the Benefits of Turmeric.
---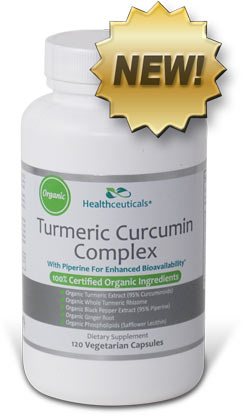 Healthceuticals® Turmeric Curcumin Complex
100% Certified
Organic ingredients
Organic Turmeric Extract - standardized to 95% curcuminoids.
Organic Whole Turmeric - provides full spectrum antioxidant, anti-inflammatory turmeric benefits, including turmerones and numerous vitamins, minerals, and phytonutrients
Organic Black Pepper Extract - standardized to 95% piperine; dramatically enhances bioavailablity.
Organic Phospholipids - markedly improve absorption.
Organic Ginger - works synergistically with turmeric to provide more powerful benefits.
Absolutely FREE of potentially harmful additives and fillers such as magnesium stearate.