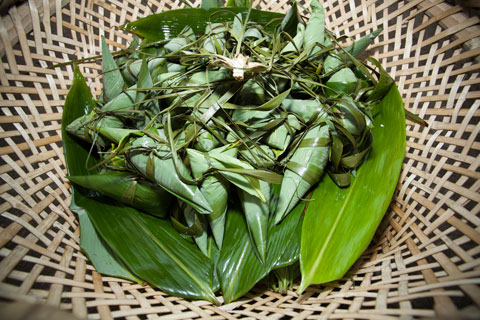 Patoleo (Steamed Stuffed Turmeric Leaves) Recipe
Steamed rice-stuffed turmeric leaves flavored with cardamom.
Prep Time: 30 minutes, with overnight rice soak
Serves: 5
Ingredients:
Directions:
Wash turmeric leaves and pat dry.
Heat oil, ghee, or butter in heavy-bottomed pan over low heat.
Add jaggery

#AD

, coconut

#AD

, cardamom

#AD

, and salt. Cook, stirring constantly, until mixed well, about 2-3 minutes.
Turn off heat and let cool.
Spread 2 tablespoons of ground rice mixture over the inside of each turmeric leaf, leaving space around the edges.
Place 1 teaspoon jaggery mixture over rice mixture on each turmeric leaf.
Fold the edges of the turmeric leaves over, pressing together to seal.
Place turmeric leaves in steamer and steam for about 10 minutes.
Serve warm or cold, with leaves on, but peel them off prior to eating the stuffing.
Elettaria cardamomum
.
(

xii

.48)
Join the 1000s of People Who Are Discovering the Benefits of Turmeric.
---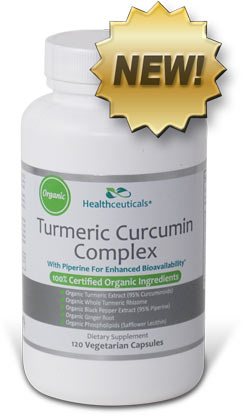 Healthceuticals® Turmeric Curcumin Complex
100% Certified
Organic ingredients
Organic Turmeric Extract - standardized to 95% curcuminoids.
Organic Whole Turmeric - provides full spectrum antioxidant, anti-inflammatory turmeric benefits, including turmerones and numerous vitamins, minerals, and phytonutrients
Organic Black Pepper Extract - standardized to 95% piperine; dramatically enhances bioavailablity.
Organic Phospholipids - markedly improve absorption.
Organic Ginger - works synergistically with turmeric to provide more powerful benefits.
Absolutely FREE of potentially harmful additives and fillers such as magnesium stearate.