Toasted Coconut and Turmeric Ice Cream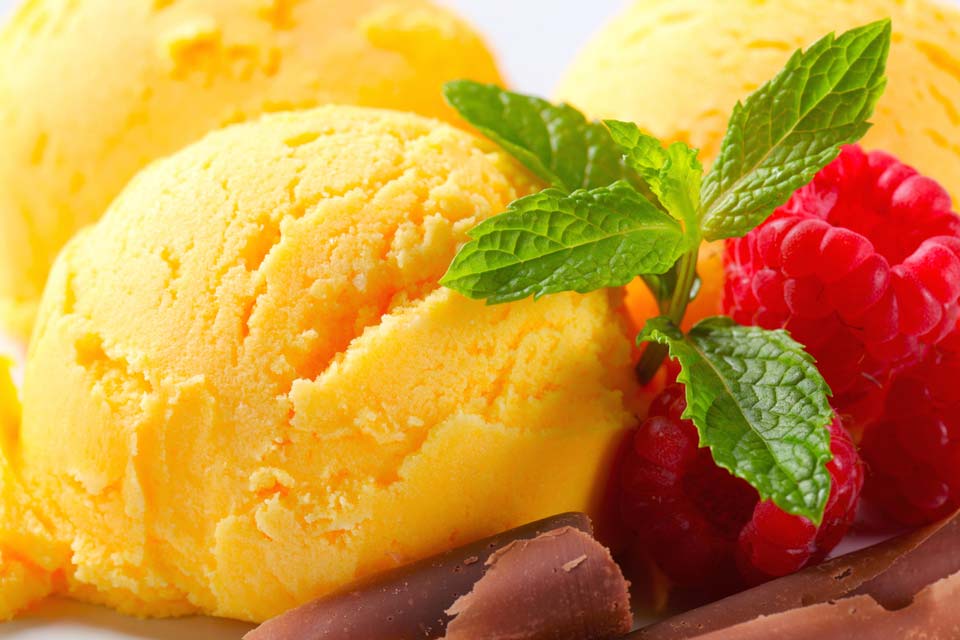 Serves: 6
Total Time:
Ingredients:
2 cups full fat coconut milk

1 can (14 ounces) coconut cream

1/2 cup water

1 cup toasted shredded coconut, sweetened or unsweetened

1/2 teaspoon coarse salt

1/8 teaspoon black pepper
1/4 teaspoon ginger powder

2 teaspoons turmeric powder

1/2 cup sugar

1/2 teaspoon vanilla extract
Directions:
Combine all ingredients except vanilla in a large saucepan, whisk together, and bring to a simmer over medium heat.
Once thoroughly combined, remove from heat, add vanilla, and allow to cool.
Taste and add more turmeric, salt, or sugar as needed.
Cover and chill in refrigerator overnight while your ice cream maker chills in the freezer.
The next day, whisk again and then add mixture to ice cream maker.
Churn according to manufacturer's instructions, 20-30 minutes until creamy.
Transfer to freezer safe container and freeze for 4-6 hours.
Join the 1000s of People Who Are Discovering the Benefits of Turmeric.
---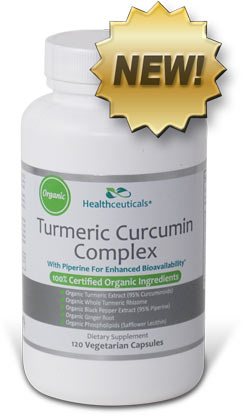 Healthceuticals® Turmeric Curcumin Complex
100% Certified
Organic ingredients
Organic Turmeric Extract - standardized to 95% curcuminoids.
Organic Whole Turmeric - provides full spectrum antioxidant, anti-inflammatory turmeric benefits, including turmerones and numerous vitamins, minerals, and phytonutrients
Organic Black Pepper Extract - standardized to 95% piperine; dramatically enhances bioavailablity.
Organic Phospholipids - markedly improve absorption.
Organic Ginger - works synergistically with turmeric to provide more powerful benefits.
Absolutely FREE of potentially harmful additives and fillers such as magnesium stearate.