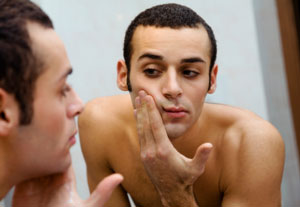 Terpinolene
Table

II

.37: Terpinolene (

ii

.1, 11, 151-152)
WHAT IS IT?
Terpinolene is a monoterpene-type compound primarily found in the essential oils of turmeric leaf. Turmeric's rhizome has some in it as well.
Other plants that contain terpinolene include fennel, lavender, lime, longleaf pine, marigold, mint, parsley, tarragon, tea tree, and valerian. Terpinolene-containing herbs and foods could help improve the appearance of cellulite and thinning hair, reduce stress, and get rid of acne.
POTENTIAL HEALTH BENEFITS

Believed to help kill antifungal organisms.
As a major component of turmeric leaf oil, terpinolene helps inhibit production of aflatoxin, a cancer-causing substance generated by Aspergillus flavus fungus. This could help prevent liver cancer.
Terpinolene is a potent larvicidal substance, and is toxic to several mosquito species.
Also referred to as a monoterpenoid.
(

ii

.7)
Foeniculum vulgare
.
(

ii

.15)
Lavandula angustifolia
.
(

ii

.15)
Citrus aurantifolia, C. medica
.
(

ii

.15)
Calendula officinalis
.
(

ii

.15)
Mentha piperita
(peppermint).
(

ii

.15)
Petroselinum crispum, P. hortense
.
(

ii

.15)
Artemisia dracunculus
.
(

ii

.15)
Melaleuca alternifolia
.
(

ii

.15)
Valeriana officinalis
.
(

ii

.15)
Join the 1000s of People Who Are Discovering the Benefits of Turmeric.
---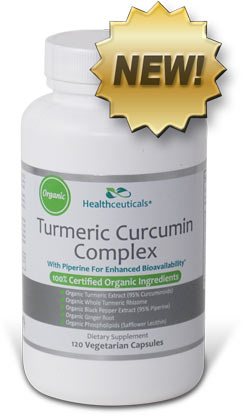 Healthceuticals® Turmeric Curcumin Complex
100% Certified
Organic ingredients
Organic Turmeric Extract - standardized to 95% curcuminoids.
Organic Whole Turmeric - provides full spectrum antioxidant, anti-inflammatory turmeric benefits, including turmerones and numerous vitamins, minerals, and phytonutrients
Organic Black Pepper Extract - standardized to 95% piperine; dramatically enhances bioavailablity.
Organic Phospholipids - markedly improve absorption.
Organic Ginger - works synergistically with turmeric to provide more powerful benefits.
Absolutely FREE of potentially harmful additives and fillers such as magnesium stearate.