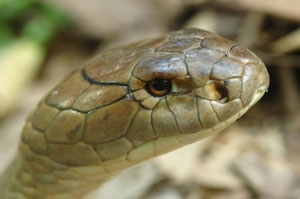 Turmerin
Table

II

.39: Turmerin (

ii

.11, 13, 23, 25, 41, 117, 153-154)
WHAT IS IT?
Turmerin is a water-soluble, methionine-containing protein found in turmeric. Turmerin is not broken down by the digestive enzymes in humans for proteins. It is also resistant to breakdown caused by heat and ultraviolet (UV) radiation.
POTENTIAL HEALTH BENEFITS

Research suggests that turmerin has the following beneficial properties and effects in certain diseases:
Trypsin and pepsin, which are secreted by the pancreas.
(

ii

.13)
Join the 1000s of People Who Are Discovering the Benefits of Turmeric.
---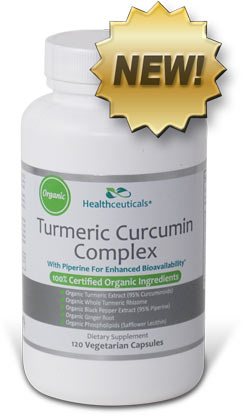 Healthceuticals® Turmeric Curcumin Complex
100% Certified
Organic ingredients
Organic Turmeric Extract - standardized to 95% curcuminoids.
Organic Whole Turmeric - provides full spectrum antioxidant, anti-inflammatory turmeric benefits, including turmerones and numerous vitamins, minerals, and phytonutrients
Organic Black Pepper Extract - standardized to 95% piperine; dramatically enhances bioavailablity.
Organic Phospholipids - markedly improve absorption.
Organic Ginger - works synergistically with turmeric to provide more powerful benefits.
Absolutely FREE of potentially harmful additives and fillers such as magnesium stearate.