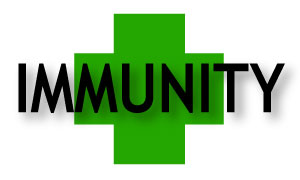 Ukonan Polysaccharides
Table

II

.40: Ukonan polysaccharides (

ii

.6, 17, 155)
WHAT IS IT?
Four polysaccharide compounds (ukons A, B, C, and D) are found in turmeric rhizomes.
POTENTIAL HEALTH BENEFITS
Ukon compounds show the following effects in studies:
Increase immune system's ability to get rid of gram-negative (such as E. coli) and gram-positive (such as S. aureus) bacteria.

Ukonan-D inhibits cancer-causing activity of chemical toxins.
Prevents malfunction in the immune system involved in the development of many conditions:
Join the 1000s of People Who Are Discovering the Benefits of Turmeric.
---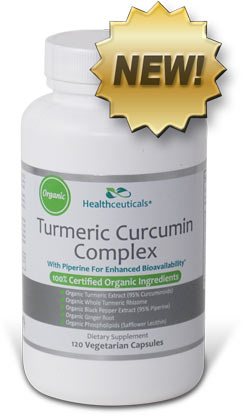 Healthceuticals® Turmeric Curcumin Complex
100% Certified
Organic ingredients
Organic Turmeric Extract - standardized to 95% curcuminoids.
Organic Whole Turmeric - provides full spectrum antioxidant, anti-inflammatory turmeric benefits, including turmerones and numerous vitamins, minerals, and phytonutrients
Organic Black Pepper Extract - standardized to 95% piperine; dramatically enhances bioavailablity.
Organic Phospholipids - markedly improve absorption.
Organic Ginger - works synergistically with turmeric to provide more powerful benefits.
Absolutely FREE of potentially harmful additives and fillers such as magnesium stearate.