Geelrys (Yellow Rice) Recipe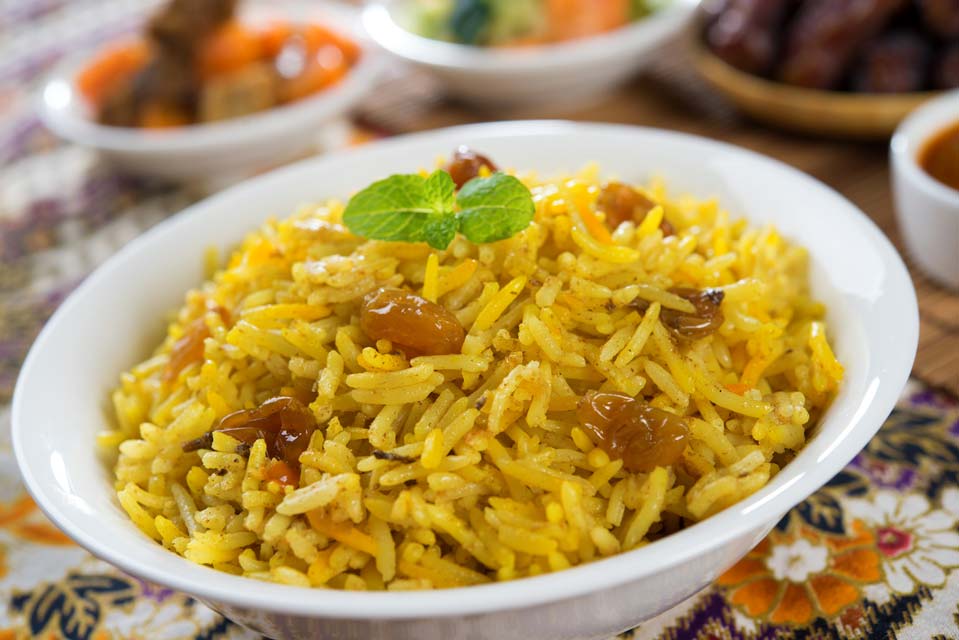 A simple yellow rice side dish prepared with raisins, turmeric, and cinnamon.
Prep Time: 30 minutes
Serves: 8
Ingredients:
2 cups basmati rice, rinsed and picked over
2 teaspoons turmeric
2 cinnamon sticks
1 teaspoon salt
1 teaspoon sugar, optional
½ cup raisins
4 cups water
Directions:
Add rice, turmeric, cinnamon sticks, sugar, raisins, and salt to pan and stir.
Add water.
Bring to a boil, then turn down to lowest possible heat and simmer until water is absorbed and rice is tender, about 25 minutes.
Remove cinnamon sticks and serve.
Join the 1000s of People Who Are Discovering the Benefits of Turmeric.
---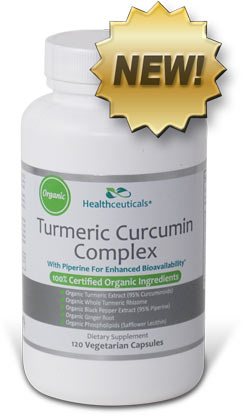 Healthceuticals® Turmeric Curcumin Complex
100% Certified
Organic ingredients
Organic Turmeric Extract - standardized to 95% curcuminoids.
Organic Whole Turmeric - provides full spectrum antioxidant, anti-inflammatory turmeric benefits, including turmerones and numerous vitamins, minerals, and phytonutrients
Organic Black Pepper Extract - standardized to 95% piperine; dramatically enhances bioavailablity.
Organic Phospholipids - markedly improve absorption.
Organic Ginger - works synergistically with turmeric to provide more powerful benefits.
Absolutely FREE of potentially harmful additives and fillers such as magnesium stearate.