Saffron Turmeric Cake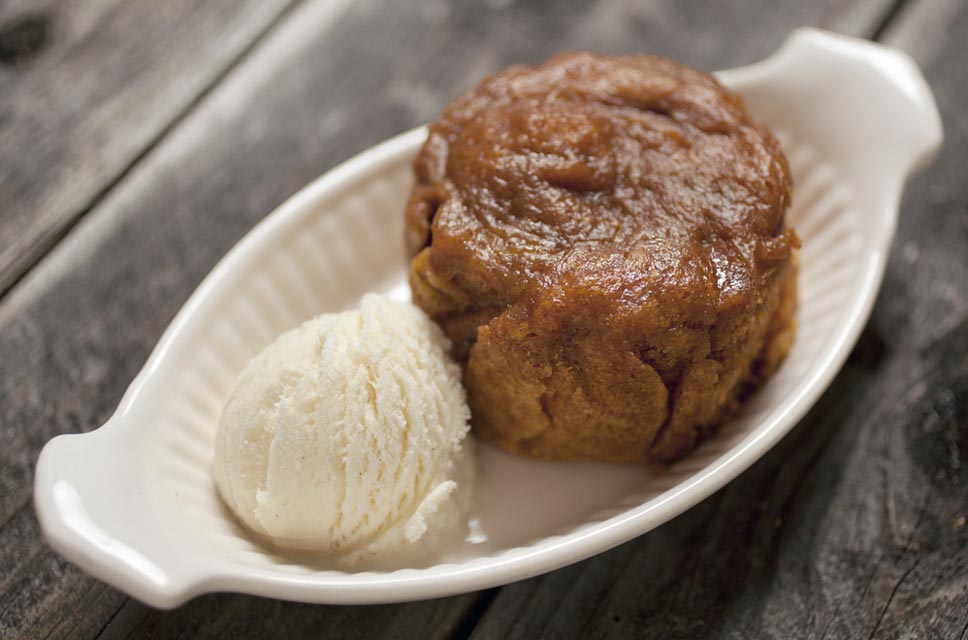 Serves: 8-12
Total Time:
Ingredients:
Cake:
1/2 cup unsalted butter

1 cup sugar

4 eggs

2 tablespoons ground turmeric

Pinch saffron

1 1/2 cups flour

1/2 teaspoon baking soda

1/4 teaspoon salt
Syrup:
2 lemons, thinly sliced

1 and 3/4 cup water

1 cup sugar

Pinch turmeric

Pinch saffron
Directions:
Preheat oven to 350°F.
Cover sliced lemons with water, bring to boil, and cook for 25 minutes.
Drain.
Add 1 and 3/4 cup water and rest of syrup ingredients and bring to a boil. Reduce heat and simmer gently for 10 minutes.
Using ingredients in cake list, mix butter and sugar and cream together until smooth.
Add eggs one at a time, beating each one in.
Add remaining ingredients and mix until just combined.
Grease bottom and sides of spring form pan and line with cooked sliced lemons.
Pour batter on top of lemon slices and bake for 35 minutes or until toothpick comes out clean.
Run knife around sides of pan and let rest of 15-20 minutes, then remove spring form sides and turn pan upside down onto serving plate.
Pour syrup over cake and serve.
Join the 1000s of People Who Are Discovering the Benefits of Turmeric.
---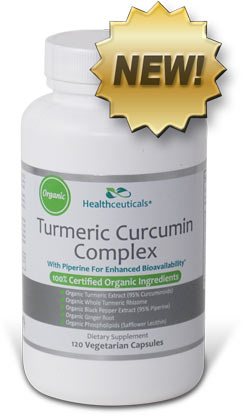 Healthceuticals® Turmeric Curcumin Complex
100% Certified
Organic ingredients
Organic Turmeric Extract - standardized to 95% curcuminoids.
Organic Whole Turmeric - provides full spectrum antioxidant, anti-inflammatory turmeric benefits, including turmerones and numerous vitamins, minerals, and phytonutrients
Organic Black Pepper Extract - standardized to 95% piperine; dramatically enhances bioavailablity.
Organic Phospholipids - markedly improve absorption.
Organic Ginger - works synergistically with turmeric to provide more powerful benefits.
Absolutely FREE of potentially harmful additives and fillers such as magnesium stearate.