Moufataka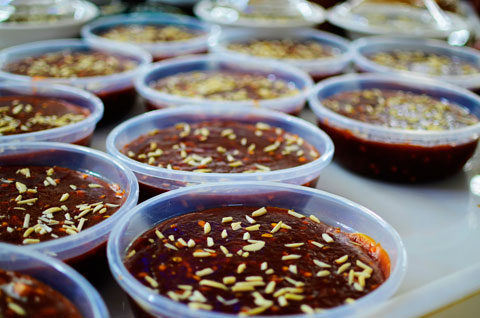 The best way to describe this Lebanese dessert is as a rice pudding. Reportedly created in Beirut, Lebanon in 1880, this traditional pudding is flavored with turmeric, pine nuts, and tahini (sesame paste).
Serves: 2
Total Time:
Ingredients:
1 cup arborio rice

#AD

1 tablespoon turmeric

2 cups water

1 cup tahini

2 cups sugar

Pine nuts
Directions:
Place rice and water in saucepan.
Add turmeric.
Bring to boil, then turn down to low simmer and cook until rice is done, about 20 minutes.*
Add tahini and sugar and cook, stirring constantly, until mixture thickens and bubbles.
Move to serving bowl, and sprinkle with pine nuts.
Serve once dessert cools to room temperature.
* You can also place the rice in water, add turmeric, and soak overnight for more flavor, then follow the rest of the directions as written.
Join the 1000s of People Who Are Discovering the Benefits of Turmeric.
---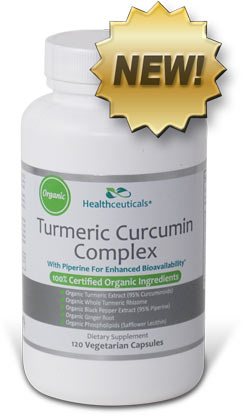 Healthceuticals® Turmeric Curcumin Complex
100% Certified
Organic ingredients
Organic Turmeric Extract - standardized to 95% curcuminoids.
Organic Whole Turmeric - provides full spectrum antioxidant, anti-inflammatory turmeric benefits, including turmerones and numerous vitamins, minerals, and phytonutrients
Organic Black Pepper Extract - standardized to 95% piperine; dramatically enhances bioavailablity.
Organic Phospholipids - markedly improve absorption.
Organic Ginger - works synergistically with turmeric to provide more powerful benefits.
Absolutely FREE of potentially harmful additives and fillers such as magnesium stearate.