Turmeric Egg and Garlic Skillet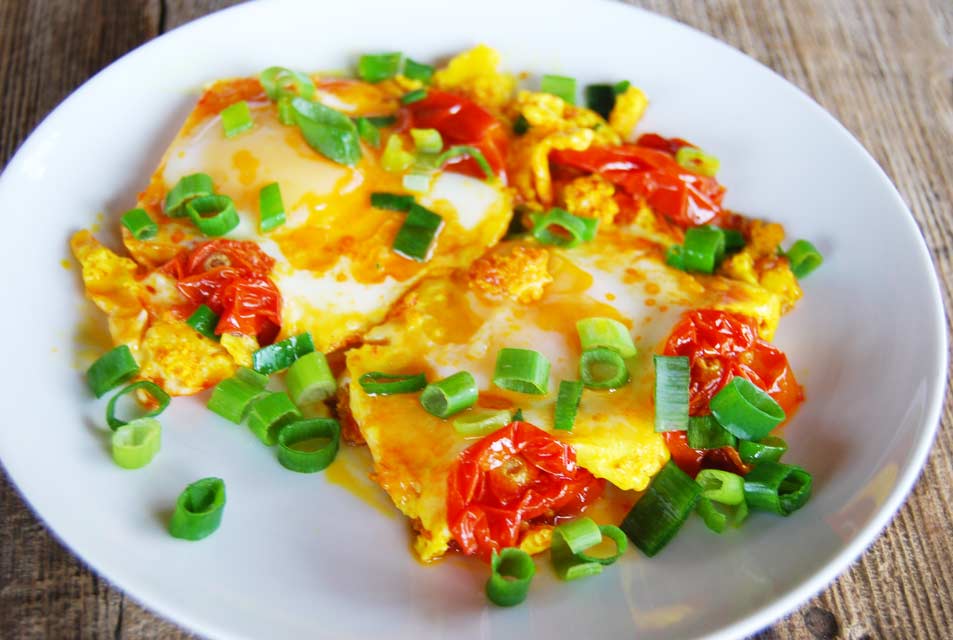 Don't be intimidated by the picture; this dish is easy and fun to prepare. Make it for breakfast, to jump-start your day with healthy protein and the nutritious benefits of garlic and turmeric, or make it for an easy and quick but fancy dinner.
Serves: 2
Prep Time:
Cook Time:
Ingredients:
1 tablespoon avocado oil, olive oil, or safflower oil

1 tablespoon butter, optional

4 - 6 small to medium tomatoes

1 teaspoon minced garlic, rested

1 tablespoon fresh grated turmeric or 1 teaspoon ground turmeric

4 eggs

Salt and pepper, to taste

Green onion, optional, for garnish
Directions:
Cut tomatoes in half.
Heat oil and butter in pan over medium heat.
Add tomatoes to pan, cut side down, and sauté until soft.
Add garlic and turmeric to the center of the pan and cook for 1-2 minutes, being careful not to burn the garlic.
Crack 4 eggs into the center of the pan, cover, and cook to desired consistency.
Remove from pan, sprinkle with salt and pepper, garnish with green onion, and serve immediately.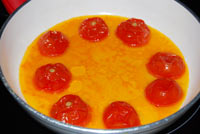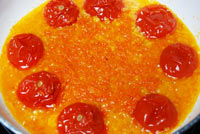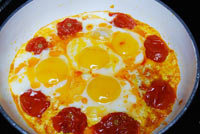 Join the 1000s of People Who Are Discovering the Benefits of Turmeric.
---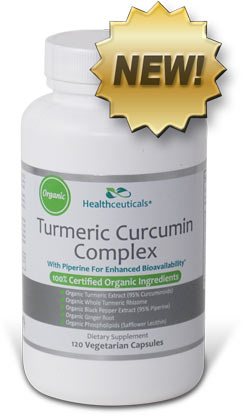 Healthceuticals® Turmeric Curcumin Complex
100% Certified
Organic ingredients
Organic Turmeric Extract - standardized to 95% curcuminoids.
Organic Whole Turmeric - provides full spectrum antioxidant, anti-inflammatory turmeric benefits, including turmerones and numerous vitamins, minerals, and phytonutrients
Organic Black Pepper Extract - standardized to 95% piperine; dramatically enhances bioavailablity.
Organic Phospholipids - markedly improve absorption.
Organic Ginger - works synergistically with turmeric to provide more powerful benefits.
Absolutely FREE of potentially harmful additives and fillers such as magnesium stearate.