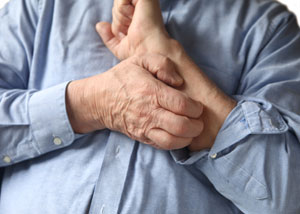 Natural Herbal Cure for Scabies
Often an extremely itchy skin condition, scabies is caused by infestation with the Sarcoptes scabiei mite. The mite is a tiny relative of ticks, spiders, and scorpions that burrows tunnels beneath the skin. Scabies can appear with or without a rash, and can last for years if untreated. The mites live in the skin and lay hundreds of eggs. In the type that causes crusted scabies, over a million mites might be present in a single patient. (ix.19)
How Can Turmeric Help?
When mixed with another herb called neem into a topical paste, turmeric was reportedly effective in healing scabies and chronic skin sores. The study included over 800 people in India, and 97% of the patients were cured within about two weeks. (ix.17)
Reduction of Inflammation
Turmeric's curcumin compounds may help too. In an animal study, curcumin in doses of 200 and 400/mg per kg of body weight significantly reduced paw skin swelling and inflammation. (ix.84)
The curcumin extracts were administered an hour before the rats were injected with a substance that induces inflammation. By the third hour after the injection, swelling was reduced by over 96% in those given 200 mg/kg and by over 87% in the 400 mg/kg curcumin-treated group. Curcumin reduced inflammation significantly more than in both the untreated control group of rats and those treated with 200-400 mg/kg of Dermatol™, a multi-herbal formulation used to treat skin disorders. (ix.84)
Relief of Itchiness
In an open clinical study, patients suffering from skin conditions with severe itchiness as a symptom were treated with a topical herbal cream containing 16% turmeric. They experienced significant improvement, compared to baseline measurements at the beginning of the study. (ix.2)
Results were measured by: (ix.2)
Reductions in patient assessment of level of itchiness.
Improvement in sense of well-being.
Clinical assessment for evidence of dryness and scaliness.
Benefits in the herbal treatment group were comparable to results in the control group of patients treated with the commercial product Moisturex™ cream. (ix.2)